Summer just got here, and this heat already has us dreaming of a sweet island getaway. That's why this month we turned to the beautiful Hawaiian Islands for inspiration for our new meal: Huli Huli Chicken. Explore some island cuisine and find out more about this Hawaiian BBQ favorite in today's blog. Oh, and be sure to get your hands on this seasonal creation – it won't be around for long!
Hawaiian cuisine is rich and diverse, reflecting the long history of the islands. First settled by Polynesian explorers between the years 250 and 450, Hawaii later became a hub for immigrant laborers after large agricultural growth primarily in the form of pineapple and coconut plantations. Workers came from Japan, China, Korea, the Philippines, Puerto Rico, and Portugal, and with them came their own cooking techniques and traditions. From this cultural melting pot arose the vibrant cuisine unique to the Hawaiian Islands.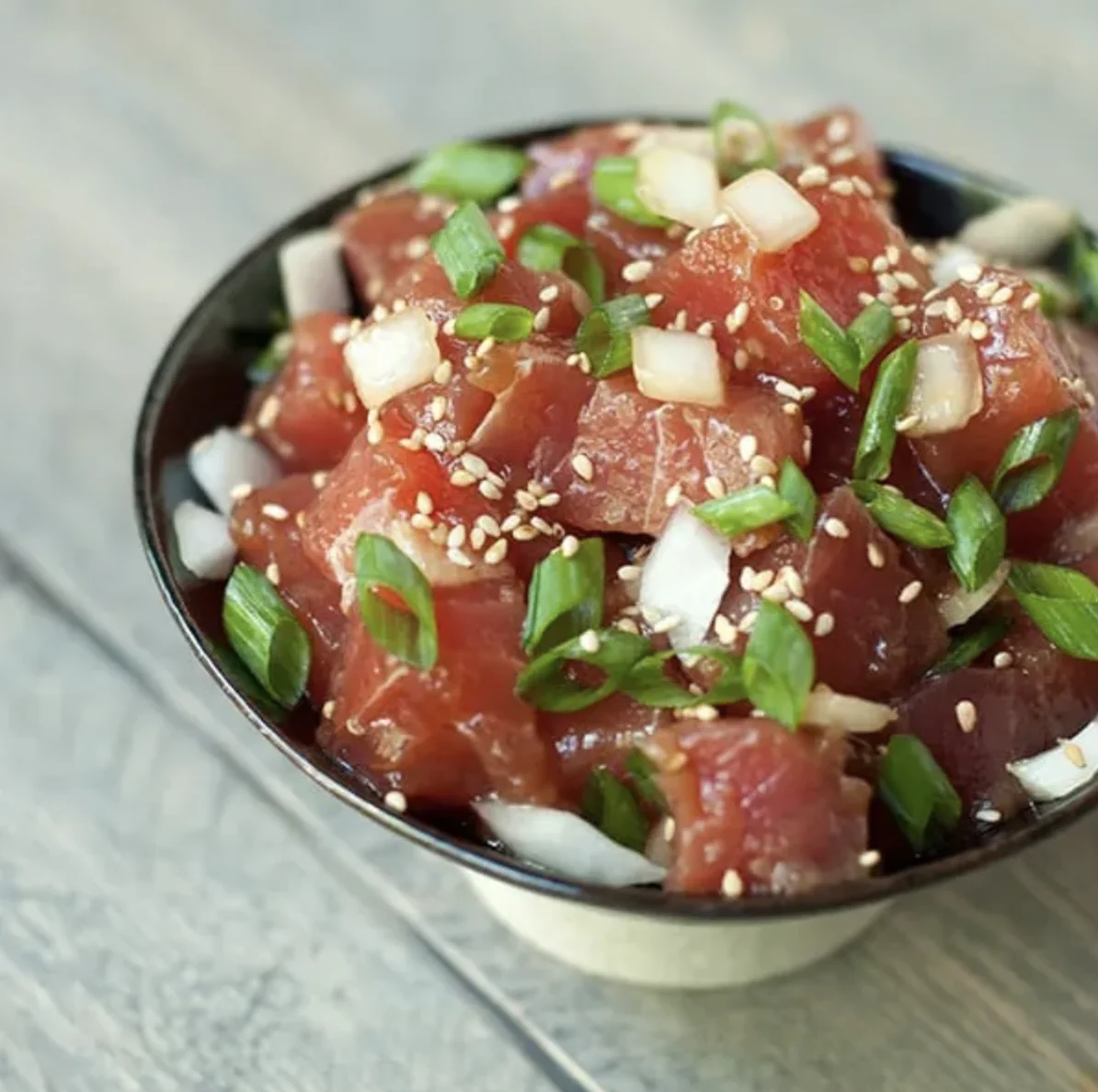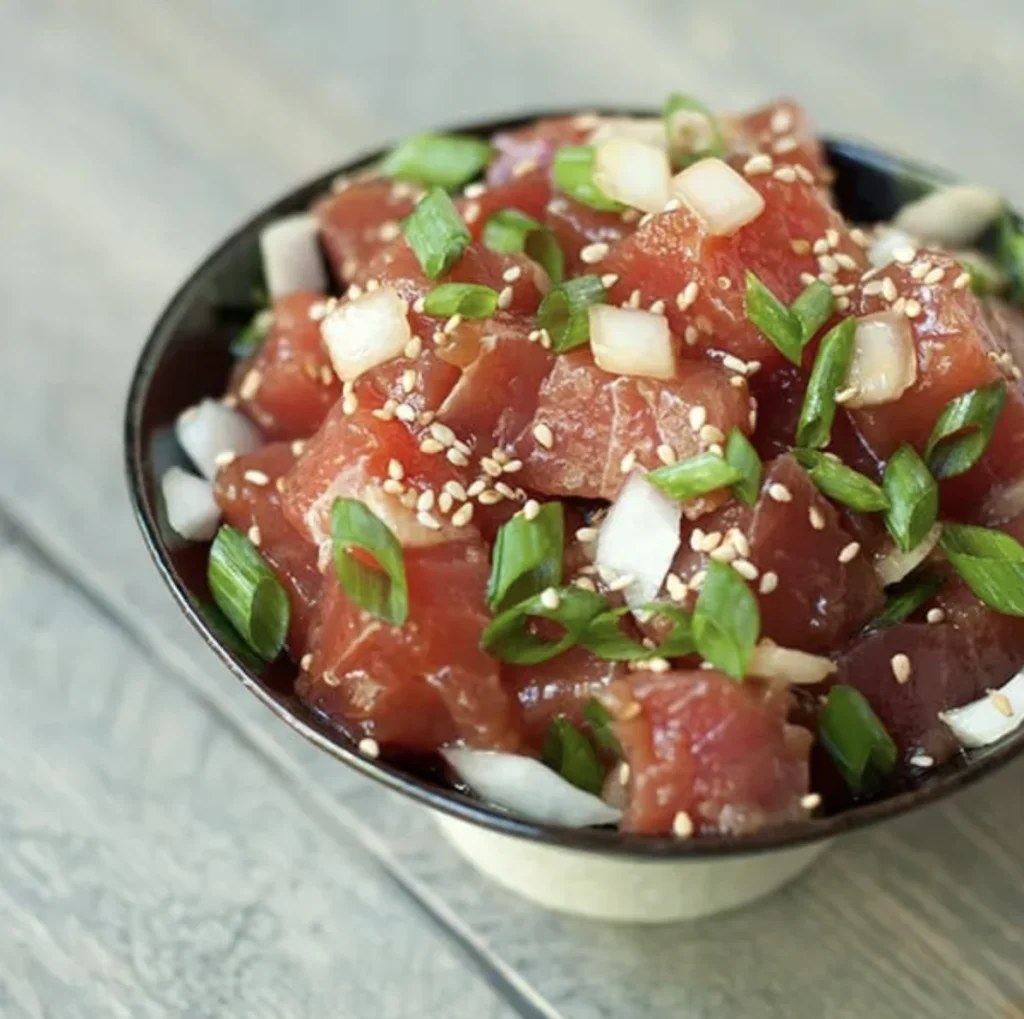 Hawaiian Poke
Source: Contemplate Sweets
Hawaiian Poke: Bold flavors from the sea
Poke (rhymes with okay) is a traditional Hawaiian dish that has been around in some form since before Westerners arrived at the islands. The name although not used until later in the 1900's, means "to slice," or "to cut," and refers to the chunks of meat or fish that were seasoned with sea salt and seaweed. Today, poke typically consists of chopped raw salmon or tuna marinated in soy sauce and sesame oil mixed with onion, you'll find countless versions using different types of fish, sauces, and add-ins.
Kalua Pork
Source: Polynesian Cultural Center
Kalua Pork: A classic Laua favorite
Kalua Pork is one of the oldest, most traditional Hawaiian recipes and it's not an easy affair! A wood fire is set inside a large in-ground oven, called an imu, before lava rock is added and left to heat for hours. These rocks are then spread out and covered with tropical leaves. A whole pig is then placed atop the leaves with vegetables such as taro and breadfruit, then covered with more leaves so that the pig and vegetables steam. The pit is then covered with dirt, and the pig is left to steam for hours. The result? A succulent, tender and smoky dish that is uniquely and undeniably Hawaiian. Kalua Pork is worth the effort, and you'll find this staple at just about any luau or Hawaiian barbecue.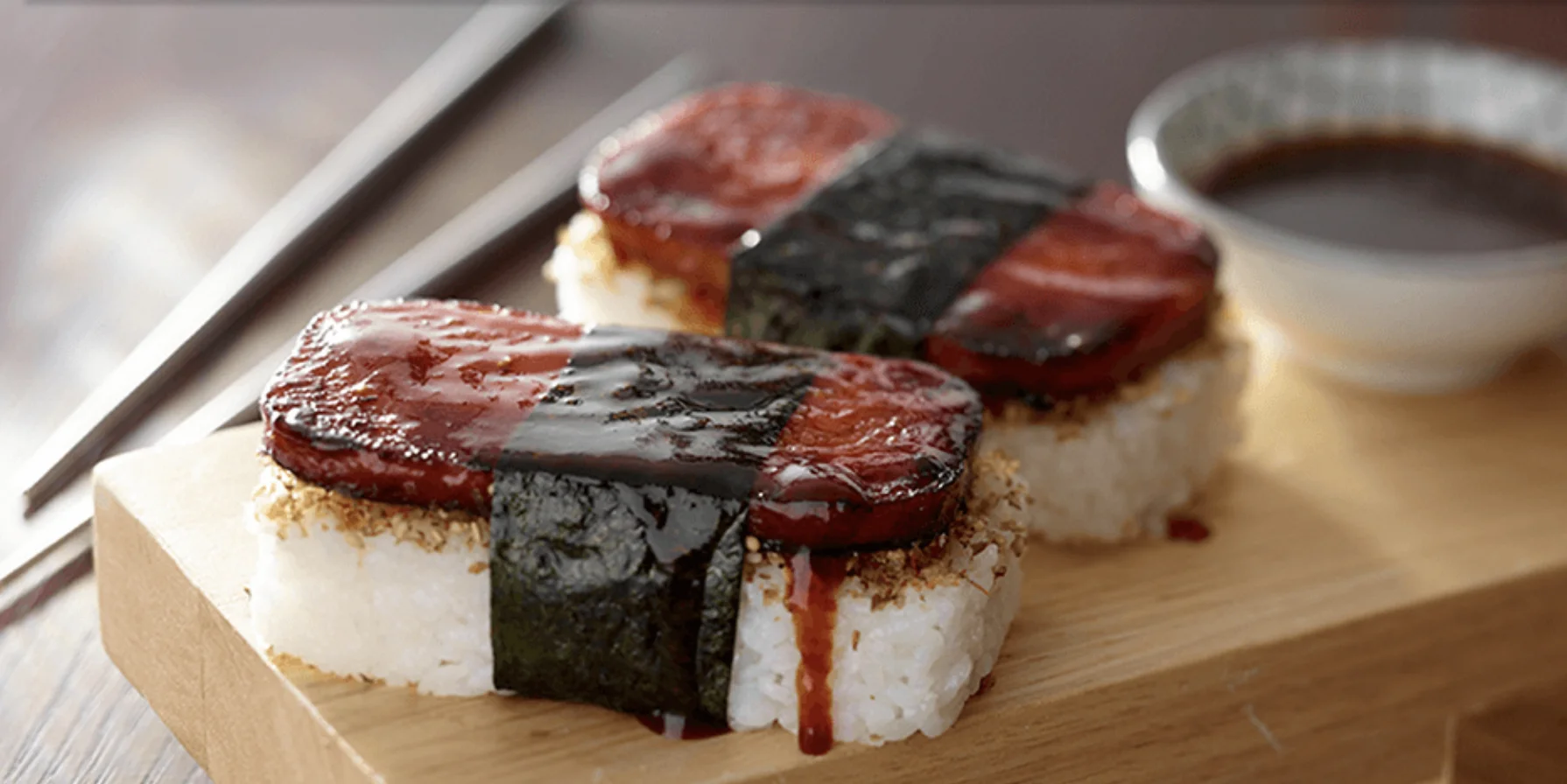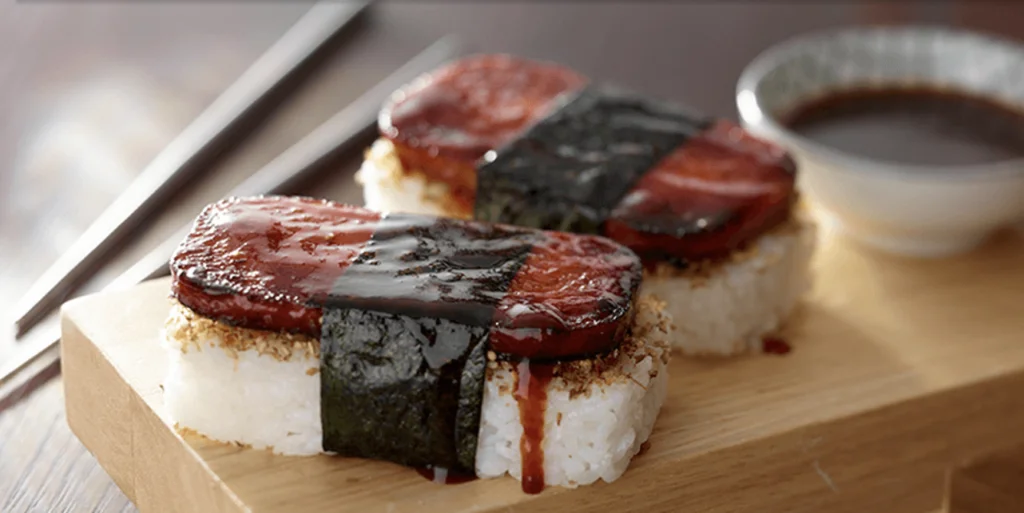 Spam Musubi
Source: Spam Brand
Spam Musubi: Hawaii's ubiquitous protein with a Japanese flair
Spam Musubi is a perfect example of the blending of cultures that makes Hawaiian cuisine so delicious. After the bombing of Pearl Harbor, as the U.S. entered WWII, there was a large U.S. military presence in Hawaii. This meant that a whole lot of food rations were shipped to the islands, enter Spam! As the war neared its end, the military's stock of Spam was no longer needed, and the surplus made its way to civilian hands. Thus, Hawaiians love affair with the canned meat began. Spam was adapted into existing recipes by many, including the considerable local Japanese population and from the Japanese snack, onigiri, a new Hawaiian staple was born. Onigiri is a simple snack made with rice wrapped in nori (dried seaweed) and topped with furikake (a Japanese seasoning blend). Add Spam and you get Spam Musubi, which to this day is one of Hawaii's favorite snacks!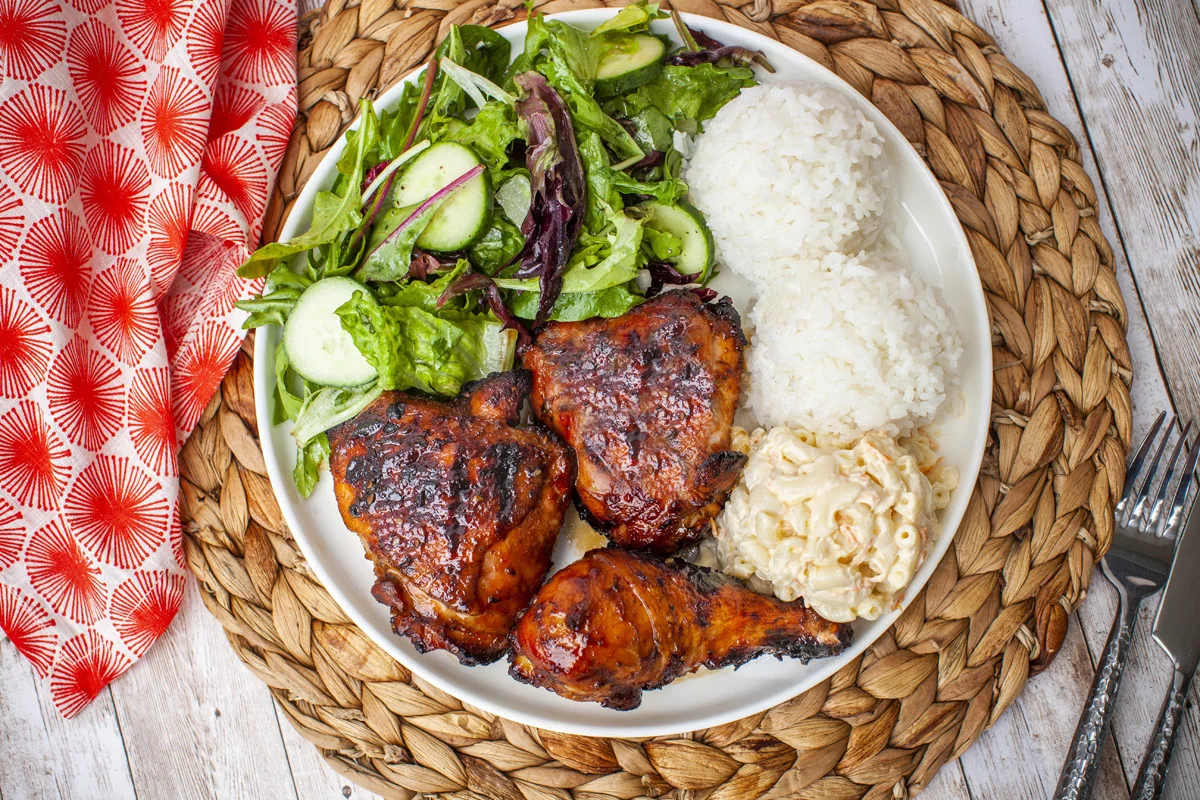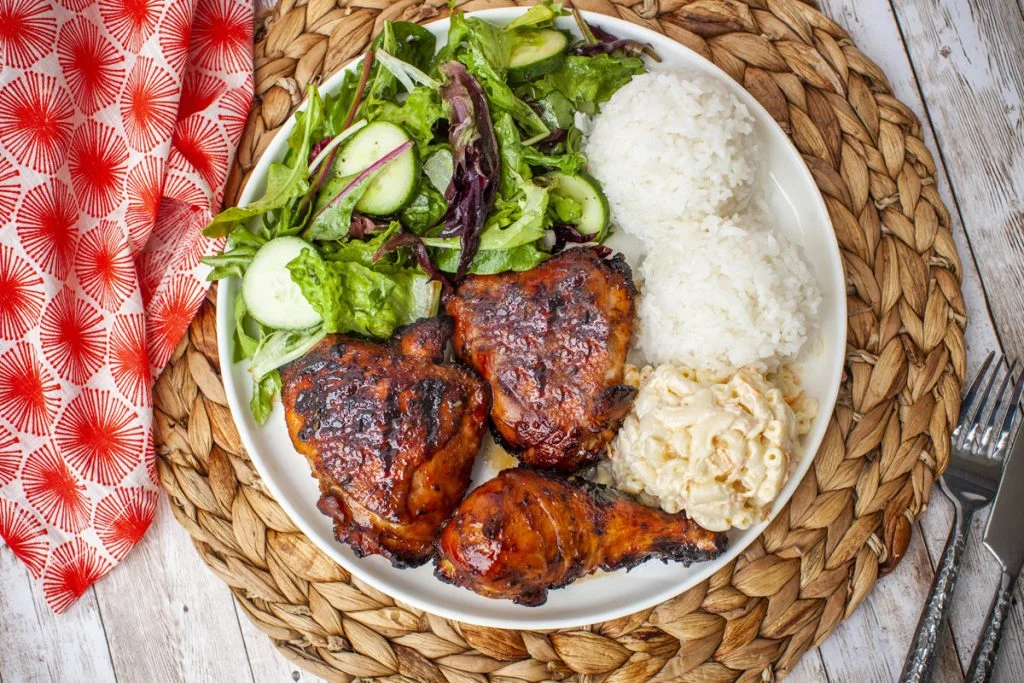 Huli Huli Chicken
Source: Food is a four-letter word
Huli Huli Chicken: A Modern Hawaiian Clasic
Huli Huli Chicken was first created in 1955 by Portuguese American businessman Ernest Morgado, co-founder of the Pacific Poultry Company. Morgado was meeting with local farmers when he first barbecued what would come to be known as Huli Huli Chicken. He barbecued the chicken between two grills and glazed it with his mother's secret teriyaki recipe while turning the chicken over repeatedly. Every time the chicken was to be turned, the farmers would shout "huli," the Hawaiian word for "turn." The dish was a hit with the crowd and just like that, a new Hawaiian classic was created. This Hawaiian chicken recipe has become so popular that today it's a staple in many local restaurants, mini-marts and roadside stalls.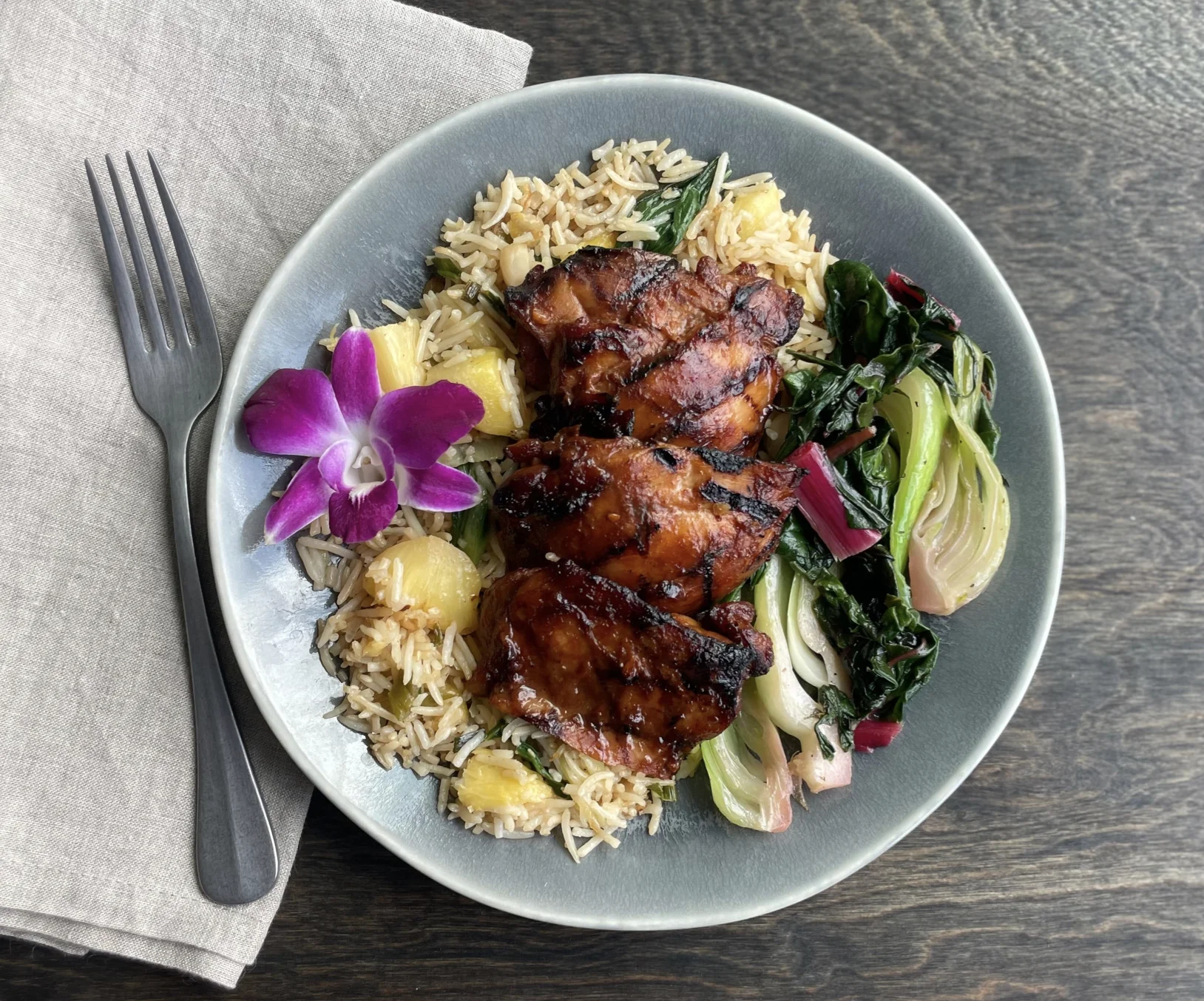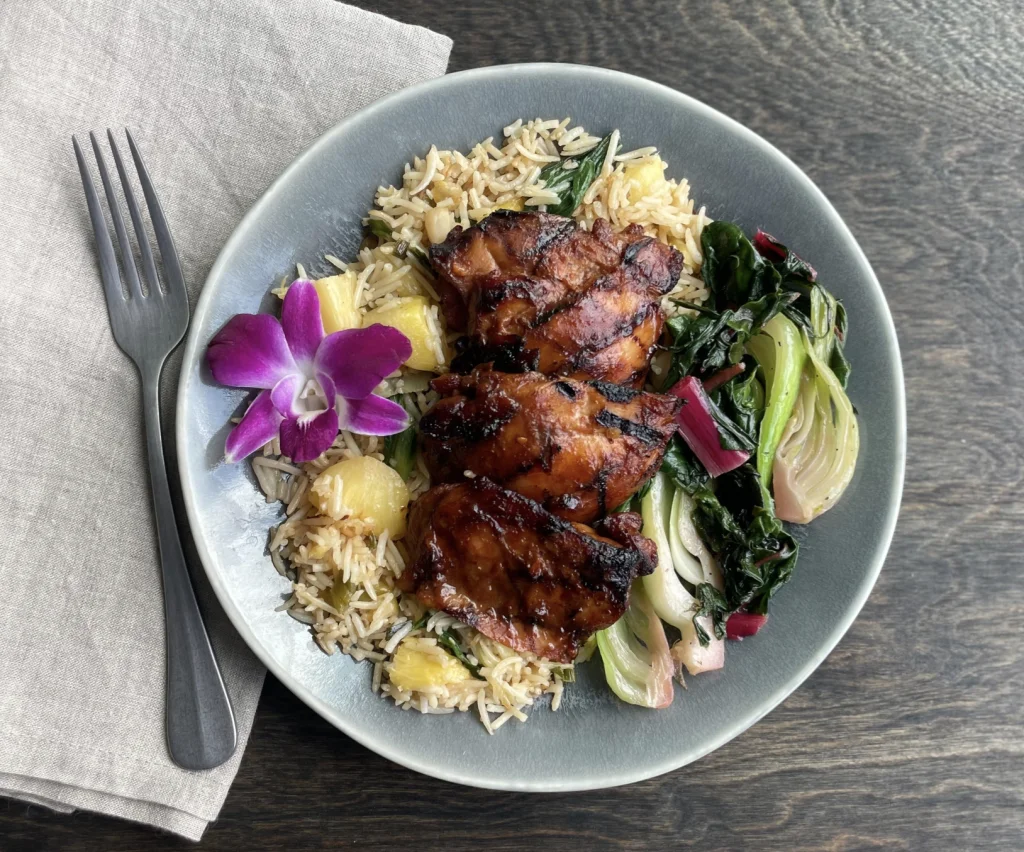 EatFlavorly's Huli Huli Chicken
While Morgado never divulged the recipe for his original Huli Huli chicken, over the years many have recreated its sticky, sweet, and tangy taste. EatFlavorly's own version starts with chicken thigh marinated in soy sauce, brown sugar, ketchup and fresh ginger, grilled to juicy perfection. We serve our Huli Huli Chicken with island-inspired fried rice, containing pineapple chunks and macadamia nuts, with a mix of garlicky bok choy and red chard.
We can't send you on a trip to Hawaii, but we can bring the delicious island flavors to you! Get our Huli Huli Chicken (and so many other delectable dishes) delivered right to your door and send your tastebuds on a journey! Check it out here!
Sources:
https://docstudio.org/2020/12/18/history-of-food-in-hawaii-a-journey-through-hawaiis-foodways/
https://omnifique.com/the-rich-history-of-hawaiian-cuisine/
https://en.wikipedia.org/wiki/Huli-huli_chicken
https://hawaiioceanproject.com/a-brief-history-of-poke-in-hawaii/
https://www.thehawaiiplan.com/what-is-spam-musubi/
https://www.contemplatingsweets.com/hawaiian-ahi-poke/
https://theculturetrip.com/north-america/usa/hawaii/articles/a-brief-history-of-hawaiis-famous-kalua-pork-dish/
https://www.polynesia.com/blog/kalua-pig-hawaiian-style-in-your-own-kitchen
https://www.spam.com/recipes/spam-musubi
http://foodisafourletterword.com/recipe/trader-joes-hawaiian-huli-huli-chicken-recipe/