EatFlavorly Offers Hassle-Free, Gourmet Meal Prep Services
Choose Over A Wide Varity Of Chef Made Meals Online
If you're looking for a hassle-free and delicious way to meal prep, look no further than Eatflavorly. We offer over 85+ meals that require no prepping or cooking. Whether you're in the mood for Low-calorie meals, Chicken meal prep, Italian cuisine, or something else entirely, we've got you covered. Plus, our convenient no-subscription service makes it easy to get your favorite meals delivered right to your door.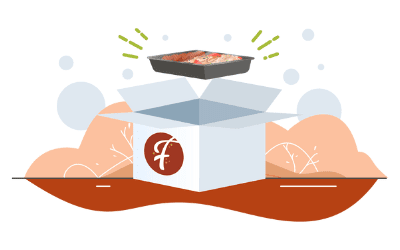 Scratch-Made Chef-Prepared Recipes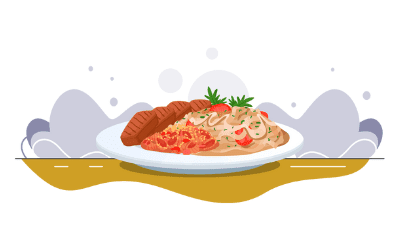 Premium Ingredients, Sustainable Practices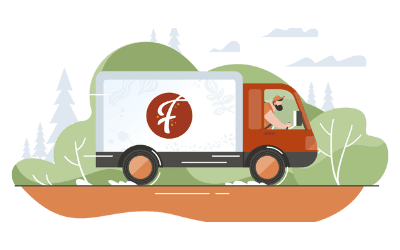 Vacuum Sealed Packaging
Made Ready For You, No Cooking Required Meals
The meal delivery service that makes cooking a thing of the past! With our selection of delicious, easy to prepare meals, there's no need to slave over dirty dishes or grocery shopping. Simply heat and enjoy! With no cooking, cleaning, or cutting required, preparing a meal is now easier than ever.
Enjoy Your Meal Delivery, On Your schedule
Eatflavorly is the fastest and easiest way to get a home cooked meal. With our fast shipping options, you can have your meal prep delivered as quick as possible. No need to stress about cooking or grocery shopping – let Eatflavorly take care of it for you!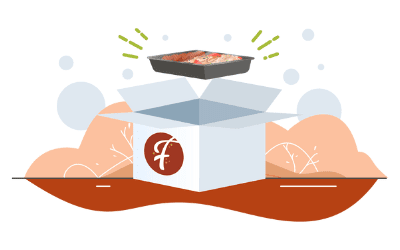 Simple No Subscription Ordering
With EatFlavorly's no subscription meal prep approach you'll only get what you want, when you want it. So skip the grocery store trip and get new and familiar flavors you'll love scratch-made by hand from professional chefs.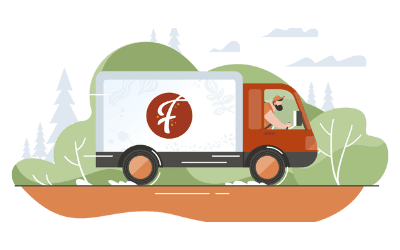 Meals Prepared & Delivered To Your Doorstep
Our shipping partners allow us to serve 100% of Texas and the majority of the continental US. Get exceptionally fast meal prep delivery with ground orders placed before 12pm CST M-F shipping out that same day. Air orders placed before 12pm CST M-TH will also ship out same day.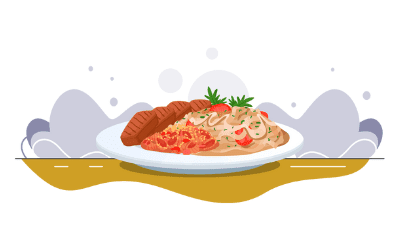 Premade Meals
Ready To Heat
& Enjoy
With a freezer full of EatFlavorly's delicious frozen meals you'll always have a well-balanced and filling meal on hand. Ready in minutes, with no prep, cleaning or subscriptions required!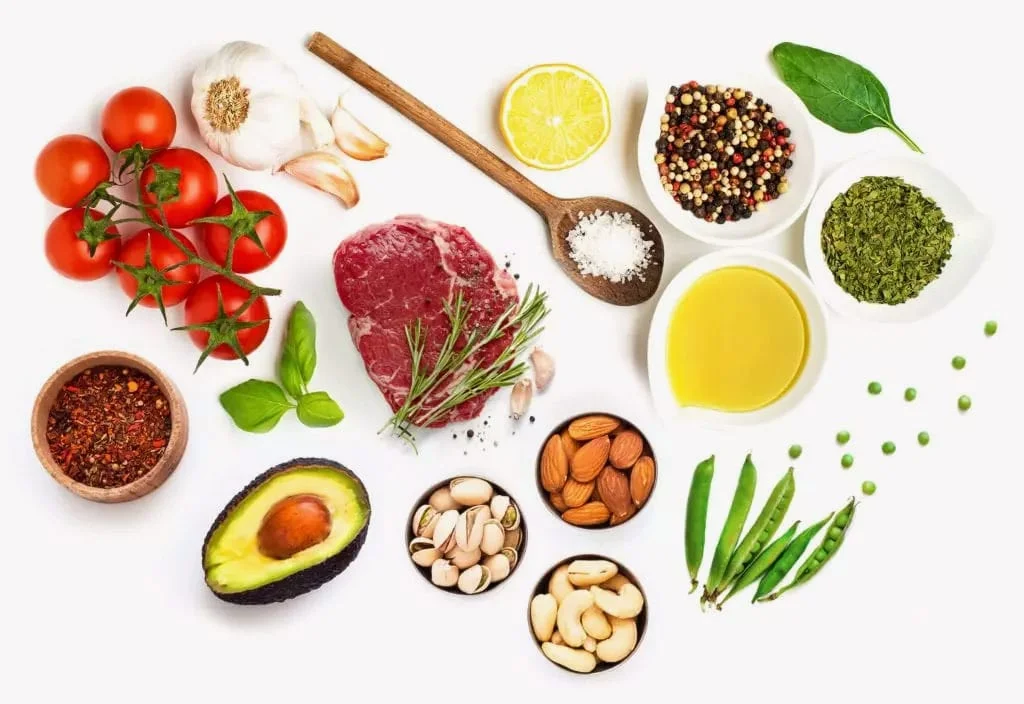 Premium Ingredients, Sustainable Practices
Our meals are created in small batches using all-natural ingredients that are in their prime to minimize the waste typically associated with "fresh" meal prep services and restaurants. We then vacuum-seal and immediately freeze each batch to ensure that whenever you eat a EatFlavorly meal, it's as fresh as the day we made it. We never use artificial preservatives and our packaging is 100% BPA-Free and recyclable.
Scratch-Made Chef-Prepared Recipes
Our recipes draw inspiration from around the world and are developed in-house by our experienced team of trained chefs. Combining traditional culinary practices with modern commercial production, our meals are the perfect union of timeless global flavors and familiar classics you know and love.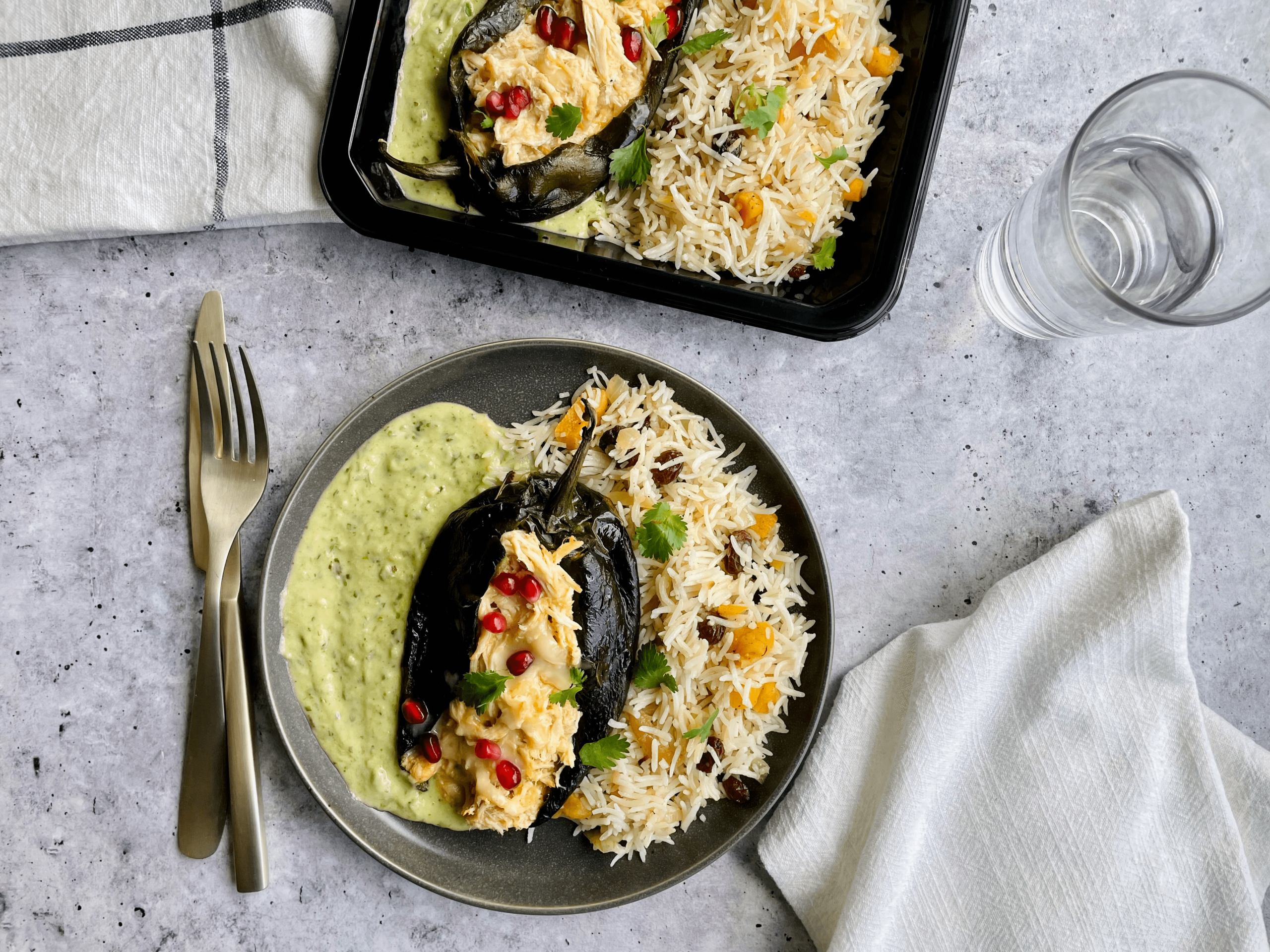 From Our Kitchen to Your Doorstep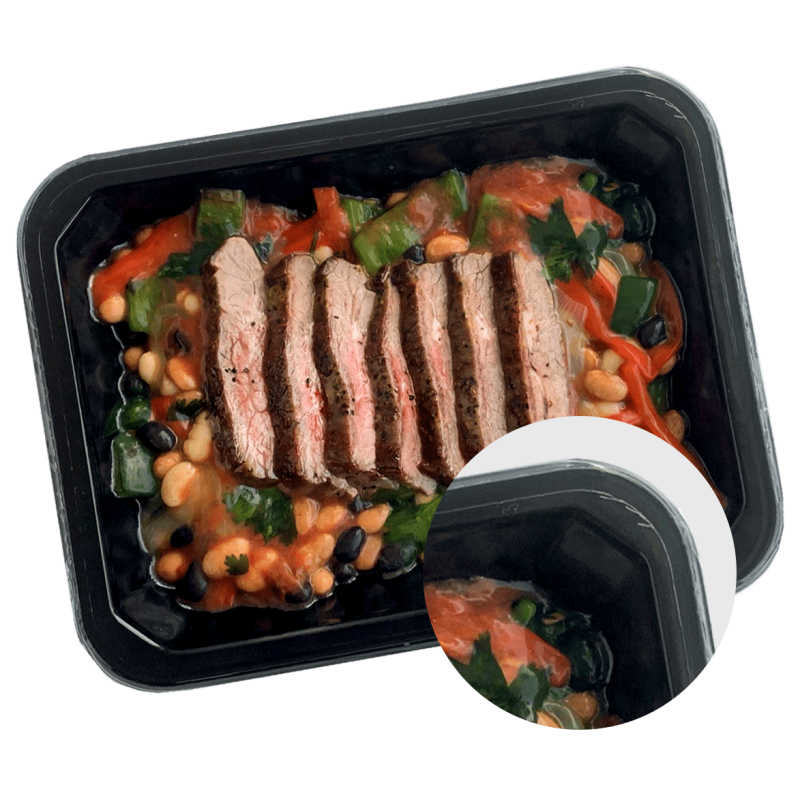 Vacuum Skin Packaging
To protect and preserve the flavor, nutrients, and presentation during freezing, our meals are prepared and cooked within 24 hours of purchasing ingredients, then chilled and portioned into trays to be vacuum sealed using a state of the art vacuum skin seal that holds the food in place using a robust, high oxygen barrier skin to protect and preserve the flavor, nutrients, and presentation during freezing. You've never experienced meal prep as fresh as this!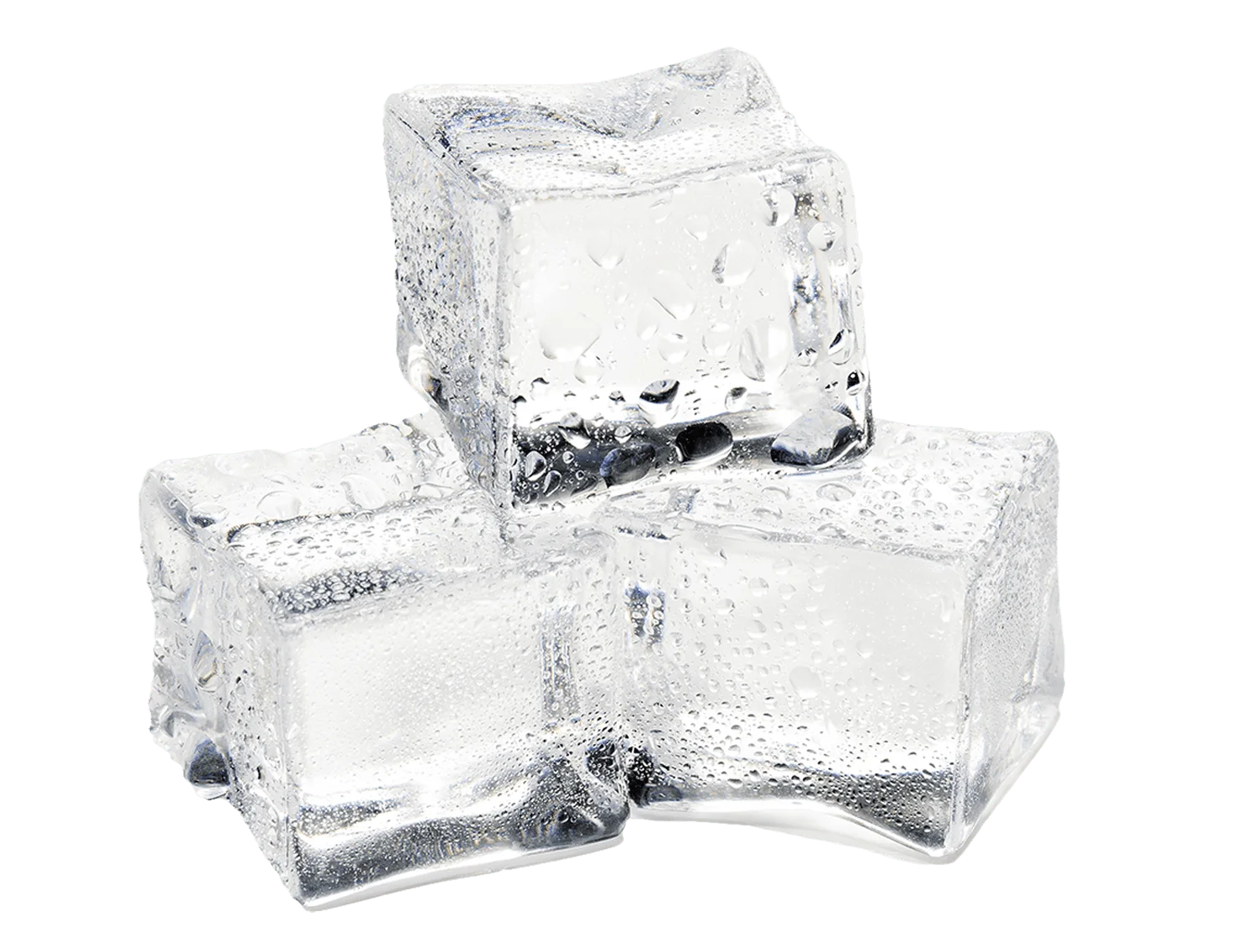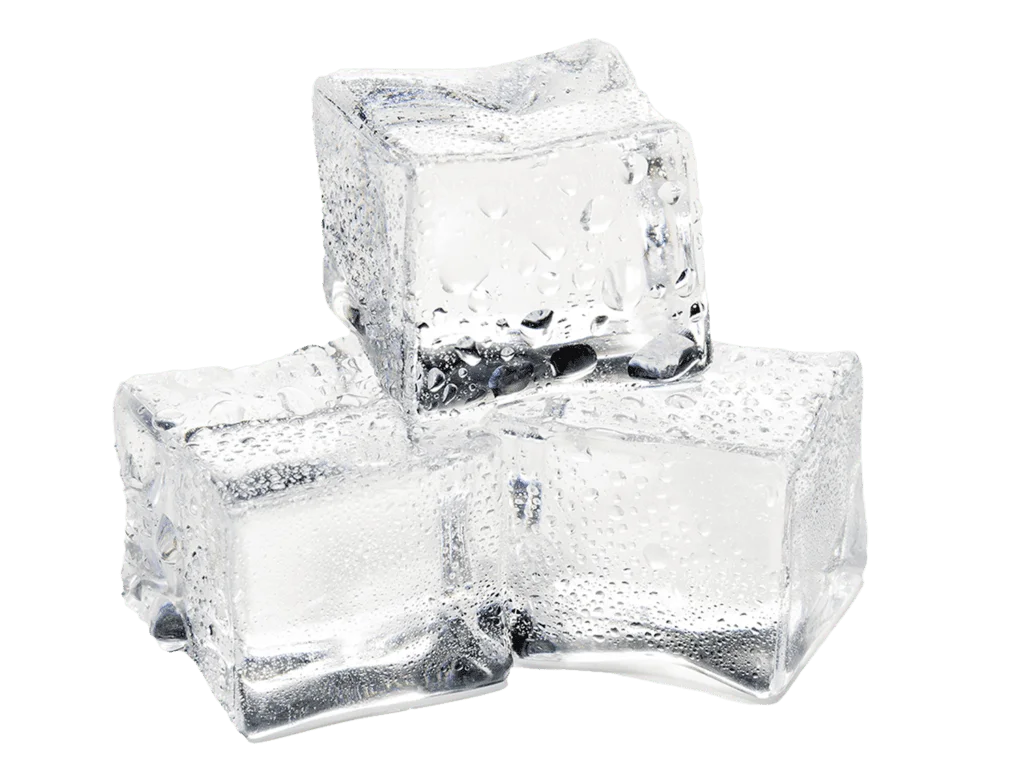 Freezing
Once prepared and vacuum sealed, meals are fast frozen and stored in our industrial freezer which is kept at a frosty 0º Fahrenheit. At this temp, meals maintain their quality for up to 9 months from production, and we don't sell anything past 7 months old, ensuring that our customers have a minimum of 2 months of shelf life once they receive their meal prep delivery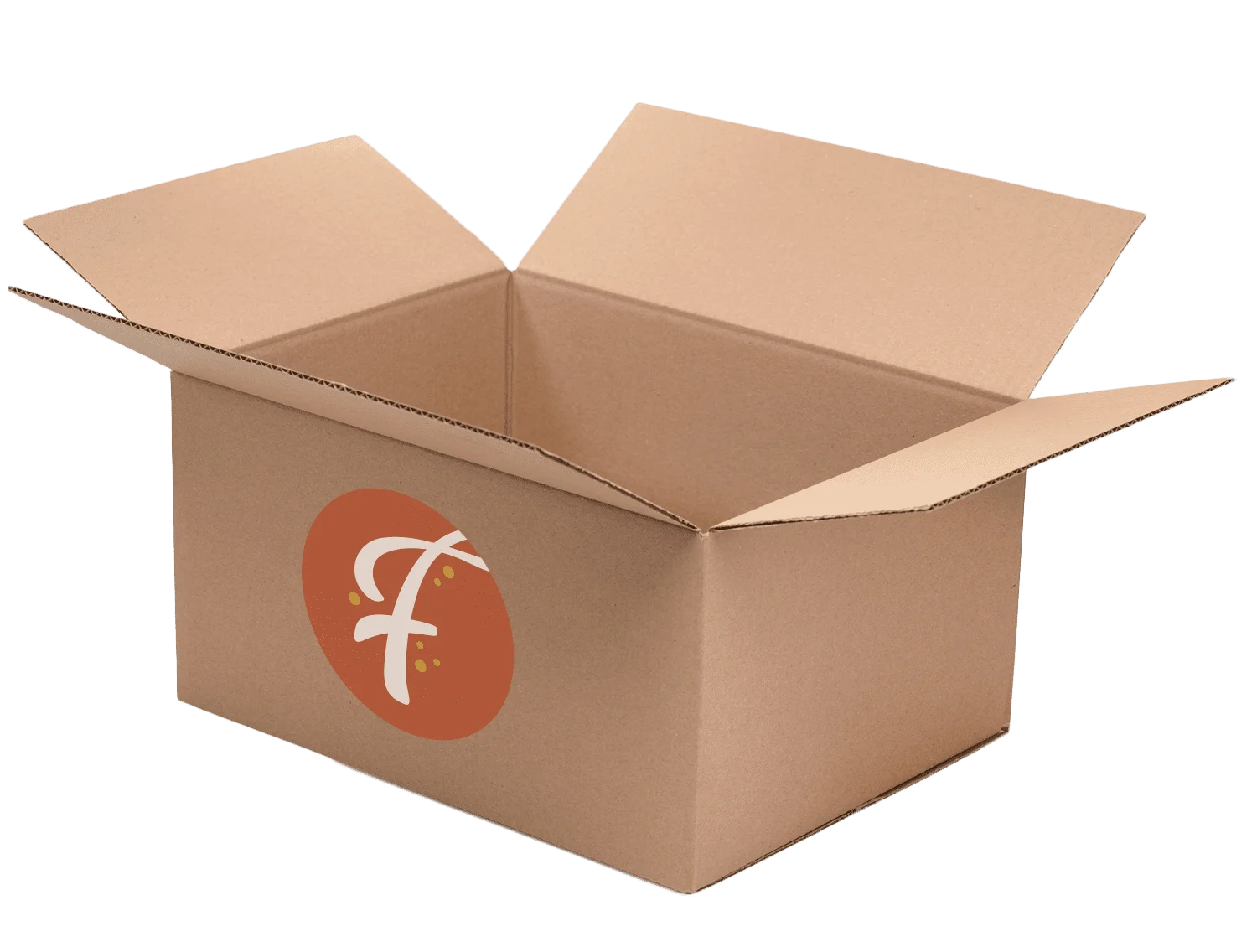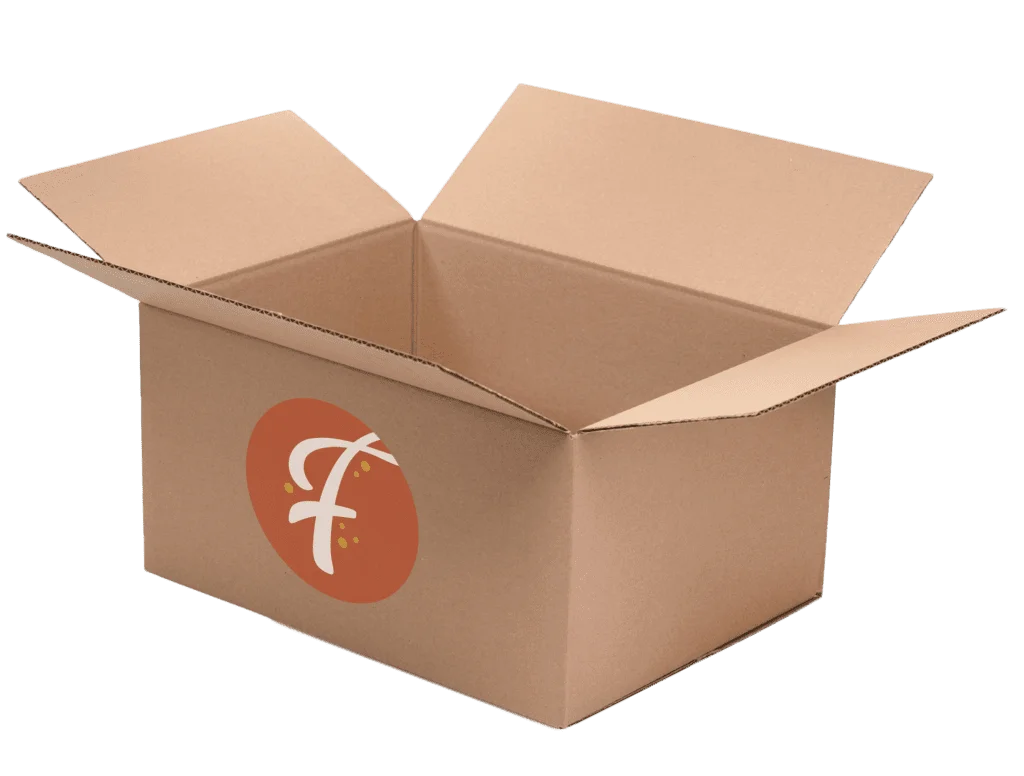 Shipping
We take food quality very seriously – and that doesn't end with our kitchen! Each order we ship is pulled from our freezer and immediately loaded into thermally insulated boxes and packed with dry ice to ensure that your frozen meal prep stays frozen until the moment you're ready to heat it. We only use shipping partners who guarantee timely delivery to ensure that your food arrives on time in excellent condition.
Our meals are shipped in an insulated box and kept frozen with dry ice, so there's no need to be home to receive your order.
Interested in shipping to a friend or loved one? No worries, just enter their shipping address at checkout.
Have More Questions about EatFlavorly's Prepared Meal Delivery?
Our FAQs found below likely have all the answers you're looking for. They cover everything you need to know about how our meals are shipped, their nutritional info, our refund policy and so much more.