On Sunday May 10, millions of Americans will celebrate Mother's Day with regional flavors across the US. Mother's Day is a unique holiday because it is one that has interesting ancient roots and has been adopted and adapted by many countries worldwide.
Mother's Day is one of Healthy Gourmet's favorite holidays not only because moms deserve a special day but because its worldwide appeal resonates with our interest in regional cuisine. Healthy Gourmet's freshly prepared meals are influenced by global flavors from around the world.
What makes the origins of Mother's Day interesting and how do celebrations in other countries compare to our own? Let's have a closer look at the history of this special day and examine traditions in three countries that have inspired new meals on our menu this month.
The History of Mother's Day
Ancient Roots
Celebrations of mothers and motherhood can be traced back to the ancient Greeks and Romans, who held festivals in honor of the mother goddesses Rhea and Cybele. However, the clearest modern precedent for Mother's Day is the early Christian festival known as "Mothering Sunday."
Christian Influence
Once a major tradition in the United Kingdom and parts of Europe, this celebration fell on the fourth Sunday in Lent. It was originally seen as a time when the faithful would return to their "mother church"—that is to say the main church in the vicinity of their home—for a special service. It also became popular to bake a cake (a 'Simnel' cake) for Mothering Sunday, also known as Refreshment Sunday, when fasting rules were relaxed.
Merging with America
Over time the Mothering Sunday tradition shifted into a more secular holiday, and children would present their mothers with flowers and other tokens of appreciation. The religious aspect of Mother's Day began to fade before the celebration merged with the American Mother's Day in the 1930s and 1940s. However, the UK still retains the fourth Sunday in Lent as its official Mothering Sunday.
American Mother's Day Pioneers
The History Channel describes how Ann Reeves Jarvis, Julia Ward Howe and other female pioneers helped shape the beginnings of Mother's Day in America two centuries ago.
Mother's Friendship Day
Anne Jarvis is most often credited with founding Mother's Day in the US. The origins of Mother's Day as celebrated in the United States date back to the 19th century. In the years before the Civil War, Ann Reeves Jarvis of West Virginia helped start "Mothers' Day Work Clubs" to teach local women how to properly care for their children.
These clubs later became a unifying force in a region of the country still divided over the Civil War. In 1868 Jarvis organized "Mothers' Friendship Day," at which mothers gathered with former Union and Confederate soldiers to promote reconciliation.
Mother's Peace Day
Another precursor to Mother's Day came from the abolitionist and suffragette Julia Ward Howe. In 1870 Howe wrote the "Mother's Day Proclamation," a call to action that asked mothers to unite in promoting world peace after the American Civil War and Europe's Franco-Prussian War. In 1873 Howe campaigned for a "Mother's Peace Day" to be celebrated every June 2.
"Howe called for women to gather once a year in parlors, churches, or social halls, to listen to sermons, present essays, sing hymns or pray if they wished—all in the name of promoting peace," said Katharine Antolini, an historian at West Virginia Wesleyan College and author of Memorializing Motherhood: Anna Jarvis and the Struggle for Control of Mother's Day.
President Woodrow Wilson
Several American cities including Boston, New York, Philadelphia, and Chicago held annual June 2nd Mothers' Day services until roughly 1913. Then, in 1914 President Woodrow Wilson designated Mother's Day as the second Sunday in May.
Regional Flavors of Mother's Day
The spirit of Mother's Day has since spread overseas, often mingling with local tradition. In countries outside the US Mother's Day is often held on different days and incorporates local tradition and culture. Let's look more closely at Mother's Day traditions in three countries that have inspired new meals with regional flavors at Healthy Gourmet this month: Thailand, France and China.
Thailand
Healthy Gourmet's Massaman Potato Curry is a fusion of Thai and Indian curries made with red chili paste and fragrant spices simmered with coconut milk, Yukon gold potatoes, carrots, sweet bell peppers and topped with fresh Thai basil and toasted cashews.
Ingredients: Yellow Potatoes, Massaman Curry Sauce (Coconut Milk 100%, Dried Red Chile, Shallot, Garlic, Lemongrass, Salt, Galanga, Shrimp Paste, Coriander Seed, Cumin, Star Anise, Cardamon, Cinnamon., Coconut Oil, Lime Juice, Xanthan Gum), Carrots, Bell Peppers, Roasted Cashews, Basil.
Regional Flavors of Thailand
Thai cuisine encompasses dishes from four distinct regions: the Central Plains, the North, Northeast and the South. The unifying factor is the way each uses spicy, sour, sweet and salty flavors to create vibrant and balanced tastes. Southern Thai cuisine shares flavors from its neighbors, particularly Malaysia and Indonesia. Massaman, a stewed curry of meat and potatoes, is a key specialty. A large Muslim population, along with many fishing fleets, are the major influences of Southern Thai cuisine. It is based heavily around seafood and meats and uses lots of lemongrass and kaffir lime leaves for flavor.
Mother's Day in Thailand
The Queen's Birthday
In Thailand, August 12 is the birthday of Queen Sirikit and the entire country immerses in celebrations. The Thais regard their Queen as being the mother of all people; hence 'Mother's Day.' The first celebration of the queen's birthday was in 1976 and since then August 12 has officially been Mother's Day. Thai people celebrate because of the queen's devotion toward welfare and well-being of her people.
National Celebrations
A few weeks before the Queen's birthday, preparations begin. People all around the country raise the Queen's portrait with Thai flags and decorate their houses with the portrait of the Queen to express their loyalty and honor. Similarly, they decorate local businesses with her portraits, garlands, and colorful lights. In Bangkok, the area around the Grand Palace displays colorful lights and a fireworks light up the skies.
Royal Ceremony
On the morning of August 12 government officials, royal army, students and teachers make a procession to the palace and present flowers to the representative of the Queen. It's followed by the song 'Mother of Kingdom', praising both Queen and King and in the evening there is a ceremony at the Queen's garden, where government officials light candles. In this way, they pay respect to the Queen and ask for her long life.
Charitable Activities
This day is not only about the birthday celebration of the Queen; charitable activities and donations are an important part of the day. Thai people also take this day as an opportunity to thank mothers for their unconditional love. Mother's Day morning in Thailand starts by giving alms to the monks as a symbol of love and gratitude for their mothers.
White Jasmine Flowers
Following the Thai tradition, kids kneel down before their mother to show their love and gratitude. They present her with white jasmine flowers or garlands. In return, mothers shower their blessings on the kids. On this day, white jasmine flowers are a common sight in Thailand as they are the symbol of maternal love. The white color of the flower symbolizes the purity of mother's true love, which will never change.
France
Healthy Gourmet's Chicken Provencal is a rustic tomato sauce crafted with marinated green and kalamata olives and herbs de Provence over chicken breast and mushroom risotto.
Ingredients: Mushroom Risotto (White Arborio Rice, Crimini Mushrooms, Water, Olive Oil, Garlic, Sea Salt, Black Pepper, Spice), Chicken Breast (Chicken Breast, Natural Seasoning (Sea Salt, Garlic Powder, Paprika, Black Pepper, Spice)), Provencal Sauce (Crushed Tomatoes (Tomatoes, Tomato Puree, Salt, Citric Acid), Onion, Cabernet Sauvignon, Herb De Provence, Marinated Olives (Green Olives, Black Olives, Kalamata Olives, Water, Sea Salt, Red Peppers, Garlic, White Wine Vinegar, EV Olive Oil, Herbs & Spices.), Garlic, Olive Oil, Sea Salt, Black Pepper).
Regional Flavors of France
France is renown for the distinctive regional flavors of its cuisine and wines: Southwest (Bordeaux), Northwest (Brittany), Southern (Provence), Northeast (Alsace), East (Burgundy), Corsica (a French island), Central (Paris) and French Basque Country.
Ethnic Influence
The French will usually cook and prepare dishes local to their region. This in no way means they are parochial; the French have a real sense of terroir which is why rural French cooking is alive and kicking in France. In metropolitan France, they are likely to sample a wide array of regional and national dishes. This is true in many cities around the world where the residents are multi-cultural or comprise different ethnicities.
Local Sources
Typical French foods rely heavily on local products to create distinctive regional flavors. Fresh apples, berries, haricot verts (green beans), leeks, mushrooms, various squash, and stone fruits are among the most common produce. Poultry, beef, lamb, and veal are readily available year-round; game meat is especially popular and abundant during the hunting season that runs from early autumn to February. No matter the location, France has an abundance of artisanal cheese and wine.
Provencal and Southern France
Southern France features the rich, sophisticated regional flavors of mushrooms and duck as well as the dramatic herbs, tomatoes, and olives borrowed from neighboring Mediterranean cuisines. Northern France also showcases a remarkable assortment of tastes, focusing heavily on farmhouse-style specialties using apples, dairy, pork, potatoes, sausage, and beer.
'Provencal' cuisine is a term referring to dishes prepared in the style of Provence, a region in southeastern France. Provencal cooking ingredients predominantly include garlic, onions, tomatoes, mushrooms, eggplant, and olive oil.
Mother's Day in France
France celebrates Mother's Day – Fête des Mères on the fourth Sunday of May, unless this coincides with Pentecost in which case it is pushed back a week. Pentecost is a holy day following Easter that is also called White Sunday.
Recognition for Mothers of Large Families
The French thought of celebrating mothers and their families as early as in 1806 when Napoleon I allegedly intended to implement an official date in order to recognize mothers of large families.
The next attempt to create a Mother's Day occurred in 1906, a century later, in the little village of Artas in the department of Isère. A man named Prosper Roche founded the Union Fraternelle in order to pay tribute to the parents of large families. The French recognize Artas as the cradle of the French Mother's Day celebration.
The city of Lyon followed the example and organized a Mother's Day in 1918 to pay tribute to all the women who lost a son or/and a husband during World War I, a conflict during which the loss in human lives was astronomical.
A couple of years later France announced a Mother's Day celebrating the women of large families in order to repopulate a country that had lost 10% of its active male population. The celebrations included the award of a medal "Médailles de la Famille Française" to those who had many children.
However, it was not before 1929 that the Fête des Mères became an official celebration.
Mother's Day Made Official
It didn't become part of the official calendar until 1941, when Marshal Pétain re-launched the celebration during World War II, once more in order to encourage the repopulation of the country. Consquently, the notion of family and housewife were to become the base of the French society for the years to follow.
The celebration was very controversial at the time, partly because many thought that Mother's Day was a sexist concept that denied emancipation to women. In other words society considered women good enough only to have children, cook and clean. The stigma remained for a few years until General De Gaulle emancipated women at the end of the war.
'Bouquet of Flowers' Cake
On May 24, 1950 Mother's Day was officially decreed by law and fixed to the last Sunday of May and has become one of the most popular French celebrations. Children present their mothers with a special cake shaped like a bouquet of flowers.
China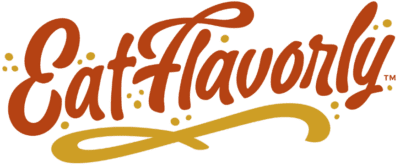 Healthy Gourmet's Szechuan Vegetable Stir Fry is a veggie blend of portabella mushrooms, snap peas, carrots, peppers, and garlic cooked with bold Szechuan peppercorn & spices, coconut aminos, and sesame, over short-grain steamed rice.
Ingredients: Rice, Portabella Mushrooms, Snap Peas, Bell Peppers, Szechuan Sauce (Coconut Aminos (Coconut Sap, Sea Salt), Ginger, Garlic, Rice Vinegar, Sesame Oil, Chili Flakes, Szechuan Peppercorns, Sea Salt, Chinese 5-Spice, Black Pepper, White Pepper, Xanthan Gum), Carrots, Scallions.
Regional Flavors of China
Most Westerners are only familiar with Cantonese cooking, but there are actually seven major styles of influence on China cuisine: Guandong (Cantonese), Fujian, Hunan, Szechuan (Sichuan), Dongbei, Xinjiang and Mongolia.
Guandong
Cantonese, the most common type of Chinese cuisine, originated in the Canton region of Southern China. Its regional flavor is characterized by fresh ingredients and light, simple spices such as ginger, white pepper, soy sauce, and spring onion. As a result of this fertile region's proximity to the sea, Cantonese food boasts a wide variety of ingredients.
Fujian
Fujian cuisine is known for its tender, flavorful, and light dishes served mainly in soup. The Fujian province is located on the Southern coast of China making choice seafood integral to its regional flavors.
Hunan
Typical Hunan dishes are known for their rich color and generous use of oil and spices, especially chili peppers. In the agriculturally fertile Hunan region, which lies on the southern bank of the Yangtze River, ingredients can vary widely. However, you may find that seafood and rice are staples, frequently accented by chilies, garlic, and shallots. Hunan food is also known for contrasting sweet and sour regional flavors.
Dongbei
The food of the Northeast, also known as Dongbei, is a garlic lover's fantasy. The regions rich and warm food has been overlooked as "unrefined" in the past, as it is arguably not fully Chinese. With the Dongbei province bordering Mongolia, Russia, and Korea, the region's cuisine is consequently evidence of some serious cultural intermingling.
Xinjiang
The food of the Northwestern province of Xinjiang predominantly features Muslim culinary traditions. Expect to find heavily spiced meat, potatoes, and a type of bread called naan–most familiarly an Indian staple. The province is known for its delectable noodles, and many of the best noodle restaurants throughout China are operated by people hailing from Xinjiang.
Mongolia
Despite its size, the Inner Mongolia region of China is sparsely populated by humans. On the other hand, its fertile grasslands are ideal for herding multitudes of cattle, camels, and yaks, making Mongolian food heavy in meat and dairy products. Mongolia shares similarities with the neighboring Xinjiang district.
Szechuan
Sichuan or Szcehwan cuisine, is a type of Chinese cuisine that comes from the Sichuan province of southwestern China. It is typically one of the spiciest regional flavors. Like Hunan dishes, Sichuan cuisine places a heavy emphasis on pungent flavors and spices. For instance, both prickly ash and chili pepper frequently produce the notoriously strong flavors of Sichuan food, which commonly contains meat and wild vegetables.
Mother's Day in China
In China, Mother's Day is often celebrated on the second Sunday of May. It is not an official holiday, but many Chinese observe it in honor of their mothers.
Hong Kong and Macau
Mother's Day was first observed only in Hong Kong and Macau – two 'special administrative regions' with unique, longstanding connections to Europe. After Chinese economic reforms in 1979, the mainland began to embrace the celebrations. In recent years, the day has become more commercialized, promoting special packages and discounts, days ahead of the special day.
Filial Piety
In Confucian, Chinese Buddhist and Taoist ethics, filial piety is a virtue of respect for one's parents, elders and ancestors. Certainly, traditional Chinese culture has always taught children to be good to their parents. For example, respect and care and comfort for parents are important values. Not surprisingly, honoring ones mother falls in line naturally with the Chinese ethic of filial piety.
Chinese Scholars
Some Chinese observe the day in memory of Meng Mu, the mother of Meng Zi, one of the most important Confucian scholars in Chinese history. Meng Mu placed a strong emphasis on her child's education, which subsequently enabled Meng Zi to evolve into a brilliant philosopher. As such, she is an ideal motherly figure in Chinese traditions.
The idea of a Mother's selfless love is also a repeated theme in Chinese literature, especially the ancient poems. For example, Meng Jiao, a poet of the Tang Dynasty (618-907), wrote one of the most famous works "Song of the Parting Son" which is still a must on the curriculum for Chinese teenagers.
Tiger Lilies
The Chinese often gift their mothers with carnations or tiger lilies on Mother's Day. This is more common for the younger generation who are in sync with Western culture. A very popular flower gifted to mothers is the tiger lily. In ancient times, people who had to travel afar would plant tiger lilies in the backyard of their homes, hoping that it would allay the yearnings of their mother.
Red Bean Cake
Chinese Mother's Day celebrations often include a traditional red bean cake. This is a traditional Chinese dessert which incorporates glutinous rice flour and lightly sweetened red bean paste. The base of the cake employs sweet rice flour and eggs, which combined with smooth or coarse red bean mixture.
Most commonly, the recipe calls for red beans in the batter, but occasionally they appear in the a filling, coated in the glutinous batter. Chinese red bean cake usually steams or bakes in various molds and pans. Because of its custard-like consistency, the Chinese regard it as a special delicacy. Families commonly prepare and share it among relatives and friends at Chinese New Year.
Meanwhile, your friends at Healthy Gourmet are waiting for your Mother's Day order! Click here to make our regional flavors part of her special day!
Sources
https://thaiembdc.org/2018/03/12/discover-thai-cuisine
https://time.com/94286/mothers-day-2014-world/
http://www.southafricaexplorer.co.za/articles/calendar-related/mothers-day.html
https://www.wildfrontierstravel.com/en_GB/community/blog/post/mothers-day-celebrations-in-thailand
https://www.nationalgeographic.com/news/2015/05/150507-mothers-day-history-holidays-anna-jarvis/#close
https://www.history.com/topics/holidays/mothers-day
https://pocketcultures.com/2012/06/02/french-mother%E2%80%99s-day-fete-des-meres/
https://www.scholastic.com/parents/family-life/parent-child/mothers-day-traditions-around-world.html
http://www.chinadaily.com.cn/a/201805/13/WS5af7f33ca3103f6866ee8069.html
https://www.tripsavvy.com/mothers-day-in-france-1516798
https://www.visiontimes.com/2019/05/21/how-chinese-celebrate-mothers-day.html
https://www.tasteatlas.com/red-bean-cake
https://www.thespruceeats.com/introduction-to-french-food-and-cooking-1375348
https://www.thedailymeal.com/what-szechuan-cuisine