Thanks to its strategic geographic location in Emilia-Romagna, which is a major Italian food hub, Bologna boasts some of the Italy's best cuisine. Though not considered an authentic Bolognese dish, Spaghetti Bolognese has gained lots of popularity worldwide. This particular dish appeals to both locals and foreigners who believe they are eating a typical Italian recipe. But the truth is, Spaghetti Bolognese isn't a native Italian dish as most people believe.  In fact, authentic Bolognese doesn't involve spaghetti at all.
Tagliatelle al Ragù (alla Bolognese)
The name Bolognese comes from an original recipe in Bologna, involving Tagliatelle and a rich ragù. In Italy, ragù is a term used to describe a type of meat sauce that has been cooked for many hours over low heat. Each ragù boasts numerous ingredients, which vary from region to region. In fact, "alla Bolognese" is only one of the many different ragùs prepared in Italy.  You will note that spaghetti is absent from the name.  This is because traditionally the dish is made with tagliatelle – flat ribbons similar in shape to fettuccine and typically up to a third of an inch wide.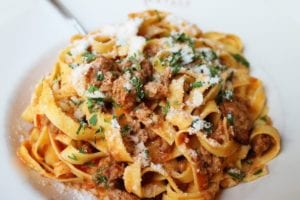 Early origins of Bolognese
The birth of the original Bolognese style ragù recipe traces back to 1700s.  At this time, Alberto Avisi, chef of the local cardinal, cooked the first tomato based meat sauce with macaroni in Imola, near Bologna.  Alvisi's recipe used nine basic ingredients including lard, butter, onion, veal or pork loin, broth, flour, salt, pepper and cinnamon.  Chicken gizzards were sometimes an addition.
Europe without tomatoes
Early ragù dishes did not include tomatoes because they did not reach Europe until the 1500s. Around that time they arrived with either Christopher Columbus or the conquistador Hernán Cortés.  Accordingly, Spain received them first, where they were treated as a red aubergine – ie. cooked with salt, pepper and oil, as they are to this day. Gradually they found their way to Italy, appearing in a letter written by the house steward of Cosimo de' Medicio on October 31, 1548.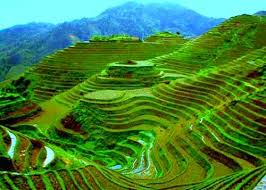 Evolution of Bolognese Ragù
By the 1800s, recipes for tomato based Ragù sauces started to appear in Emilia-Romagna cookbooks. At this time they were mainly the feast of holidays or special occasions. In 1891 Pellegrino Artusi published a recipe for a ragù characterized as bolognese in his cookbook "La Scienza in Cucina" (Science in the Kitchen).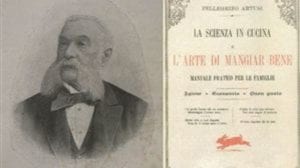 Over time, the original Bolognese recipe transformed and on October 17th, 1982 at the Bologna Chamber of Commerce, the Italian Academy of Cuisine finally registered the official version of the recipe.  The ingredients for this recipe are coarsely minced beef (flank, chuck or brisket cuts), pancetta, carrots, celery, onions, tomato sauce or peeled tomatoes, dry white wine, whole milk, a little broth, extra virgin olive oil or butter, salt, pepper and half a glass of heavy cream (optional).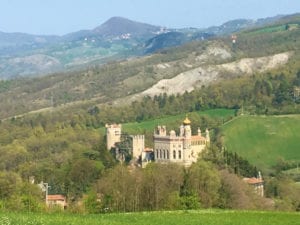 Neopolitan versus Bolognese Ragù
Naples is the regional capital of Campania and the third-largest city of Italy, after Rome and Milan.  It has its own ragù to rival that of Bologna:  Ragù Napoletano.  Unlike ragù alla Bolognese, Neapolitan ragù begins without a battuto (the combination of carrot, onion and celery at the start of many Italian dishes).  It also includes copious amounts of tomato sauce and uses whole cuts rather than chopped or ground meat.  In Naples, red wine replaces white wine while lard or olive oil replaces butter.   Basil features in the dish where Bolognese ragù has no herbs.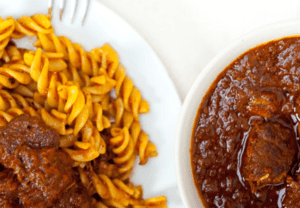 The Mayor of Bologna outlaws spaghetti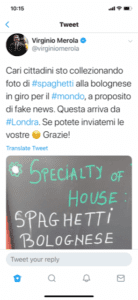 There is considerable local pride in protecting the authenticity of Bologna cuisine.  Consequently, imitation dishes have no place and any notion that spaghetti Bolognese hails from Bologna is publicly rejected.
So much so, that  Virginio Merola, the mayor of Bologna, officially decided to call out anyone around the world serving spaghetti Bolognese. He declared it "fake news" in an original message posted on Twitter, Feb 25, 2019:
"Dear Citizens, regarding fake news, I am collecting photos of #spaghetti Bolognese found throughout the #world.  This one is from #London.  If you can, send me yours"
Fantastic foods of Bologna
Tagliatelle al Ragù is just one of Bologna's culinary talking points.  The capital city of the Emilia-Romagna region is renown for many celebrated pasta dishes, meats, cheeses and wines.  Fresh egg-based pasta, such as tagliatelle and tortellini, are just the beginning.  Bologna also has a reputation for producing fantastic lasagna, sensational gelato as well as famous Parmigiano Reggiano cheese and Balsamic di Modena vinegar.  Tagiatelle al Ragù is up against some stiff competition with these other regional pasta dishes:
Green Lasagne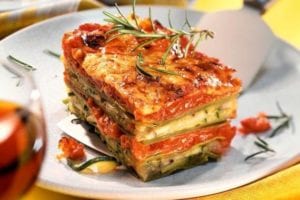 Green lasagna is comfort food for many people. It comprises alternating layers of fresh spinach pasta, Ragu sauce, béchamel, and Parmigiano.
While it's an Italian dish that's popular all over the world, Bologna's version is one of the best.
Tortellini en Brodo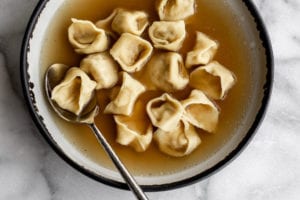 Tortellini al brodo is one of the most iconic pastas of Bologna. It features small pieces of ring-shaped pasta with a cheese and meat filling, and it bathes in a broth.
Although the dish is good on its own, it is traditional to offer parmesan cheese on the side.
Gramigna alla Salsiccia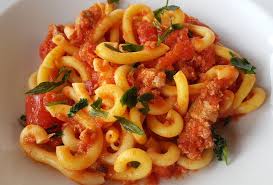 Much less famous than lasagna but equally appetizing is Gramigna alla Salsiccia, a savory dish made of squiggly tubes of pasta topped with a flavorful Italian sausage-based sauce.
Fennel seasons the Italian sausage giving it a subtle anise taste.  Even if you don't like the taste of aniseed, the flavor is so subtle that it is barely apparent.
Spaghetti's alternate identities
So at this point you might be asking yourself whether spaghetti is an authentic Italian dish at all.  Of course, it is.   It may be an imposter in Bologna but it resides happily in other dishes throughout Italy.  The most classic spaghetti dish in Italy is aglio olio, meaning with only with garlic and olive oil.  Other dishes include spaghetti alle vongole (with clams) or spaghetti with a simple fresh tomato sauce that America knows as marinara.
Don't let the spurious origins of spaghetti Bolognese put you off enjoying it.  On the contrary, its persistent presence and widespread international appeal only serves to prove its greatness!  To prove my point, take a peek at our version of this classic dish and let us know what you think!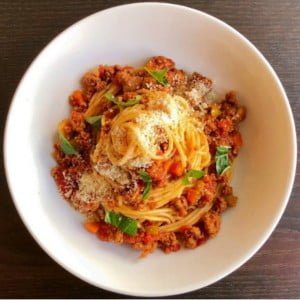 Sources
https://www.cucinaventi.com/blog/the-history-of-spaghetti-bolognese
https://www.lacucinaitaliana.com/italian-food/italian-dishes/italian-ragu-sauce-origins-bologna-naples
http://ijah.cgrd.org/images/Vol4No3/3.pdf
https://medium.com/@supersonny68/spaghetti-bolognese-history-and-the-different-versions-e9676d195458
https://www.itchefs-gvci.com/.
https://life.spectator.co.uk/articles/tomatoes-really-come/.