Scratch Made Meal Delivery
Gourmet Prepared Meals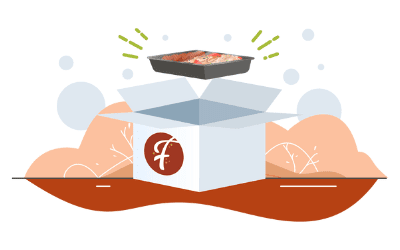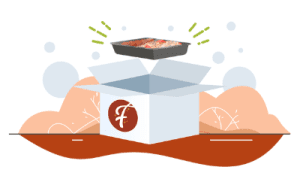 EatFlavorly's no subscription meal delivery approach means you only get what you want, when you want it. Meaning you can skip the grocery store hassle and still enjoy new and familiar flavors you'll love. Our no subscription approach also makes us the perfect frozen meal delivery gift to bring the joy of great food directly to your friends and loved ones!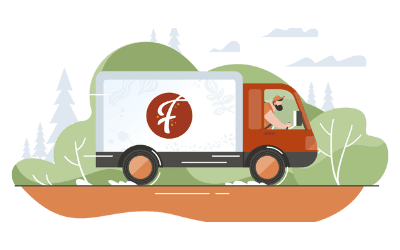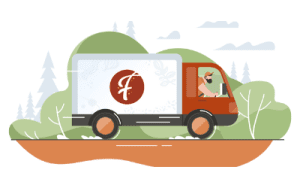 Meal Delivery Directly To Your Doorstep
Our shipping partners allow us to serve 100% of Texas and the majority of the continental US. As a result you can get exceptionally fast meal delivery, with ground orders placed before 12pm CST M-F shipping out that same day. Similarly, air orders placed before 12pm CST M-TH will also ship on the same day.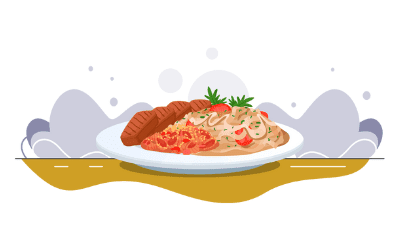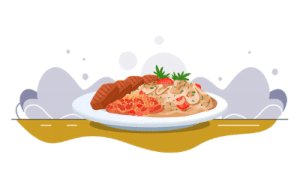 Prepared Meals Ready To Heat & Enjoy
A freezer full of EatFlavorly's prepared meals means you'll always have healthy meals already prepared on hand. Convenient and ready in minutes, with no prep, cleaning or subscriptions required, ever!
Join the EatFlavorly Foodie Club
As a member you'll receive 10% off your next prepared meal delivery,
be the first to hear about new products, and unlock exclusive member only promos and deals!

Frozen Meal Delivery Service
vs.
Fresh Meal Delivery Services
In general, by the time you're ready to eat delivered foods from many "fresh" meal services the food is already on the verge of turning. However, here at EatFlavorly, our prepared meals are crafted using ingredients that are in their prime, prepped in small batches, vacuum-sealed immediately, and frozen quickly. As a result, when you enjoy the best meal delivery service Houston has to offer, your food is as fresh as the day we made it!
Did you know that frozen premade meals are more nutrient-dense and clean than fresh premade meals?
For instance, studies have shown the nutrient content of fresh food drops significantly below its frozen counterpart in as little as 3 days.
Furthermore, When you freeze meals there are no chemicals or other ingredients needed to extend the life of the food.
As a result of your meals being frozen, you have more time to enjoy your food without concern for food safety or flavor change.
So what sets EatFlavorly apart
from other prepared meal delivery services?
EatFlavorly definitely brought the joy and convenience of 'heat and eat,' directly to my doorstep! I had the butter chicken today. The meal filled my whole house with the savory, globally inspired smells -- that I know and love. It tasted amazing too! I would recommend this service for busy people and for older people who just want to pop a meal in the microwave and eat. Lots of options and flavorful choices. Lots of nutritious and healthy options too. I needed to microwave mine for about 30 seconds longer than the label suggested. All in all - 5 stars :)). Yummy and a great gift idea.
I live out of state. My mom is cared for by some wonderful caregivers. I have tried to make things as easy as possible for them. Initially I tried a subscription service that provided ingredients but they still needed to be prepared. I received feedback that they preparation took too much time. Also, unless you remember to cancel, the boxes continue to come, even when you do not need them. I then tried another company that sent meals that were already prepared. My mom said that they were ok, but nothing special. The shipping was slow and the shipping charges were high. By happenstance, I saw an ad for EatFlavorly. My mom loves them! The caregivers report that they arrive very timely and that they look and smell delicious! I even had a customer representative personally call me to offer me a better deal on shipping. I was so surprised. Something like that never happens these days. I highly recommend EatFlavorly!
I love this company! I have a very busy schedule and never have time to cook for myself. Before finding Eat Flavorly, I ate fast food all the time. Their meals are so easy to throw in the microwave before running out the door and its delicious! The meals are filling and nutritious, I don't feel like I've had a heavy meal but I have a ton of energy. The variety, delivery process, overall taste... it is all fantastic! I would heavily recommend this service to anyone and everyone.
I have been ordering from EatFlavorly for at least 6 months. I wanted to eat better and my busy schedule does not allow this to happen. A friend recommended I use EatFlavorly. I just assumed that this would be just like any of the other companies, the food would not taste good, and overpriced. To my surprise this is been the best experience ever. The food is fresh, has wonderful flavor and I'm eating healthier than I have ever before. I've even lost a few pounds. Thank you to EatFlavory for helping me get my life back on track. The customer service department is phenomenal, they are eager to answer any questions I had. I can't thank you enough.
We are so glad to have found you while surfing the internet for food delivery services. We had no idea your company is based in Houston, TX! We've ordered 3 times in the past two weeks. Shipping is convenient and fast. The food is extremely delicious, quick to reheat, and definitely high end restaurant quality (and we eat out a lot). Please keep doing what you are doing because we will stay weekly or twice weekly customers!
We wanted a healthy meal plan during the week that was easy and quick to prepare without having to pay for a subscription. We found EatFlavorly online and decided to try it. We chose a variety of meals and all of them were absolutely delicious! We are so happy we found your website and will continue to order more meals at our own pace without having to buy into a subscription.
What to expect when you use
EatFlavorly's Meal Delivery Services
Prepared Meal Packaging
You Can Trust
Above all, food quality is taken very serious at EatFlavorly! Because of this our food safety extends far outside of the kitchen and into every premade meals order we ship. 
Our team pulls your meals directly from our freezers and immediately loads them into a thermally insulated box. Coupled with the dry ice each order is packed with this ensures that your meals stay fully frozen until they're safely in your freezer, or belly!
Dependable Delivery Partners
We take our commitment to quality and safety to heart. Therefore, we only use shipping partners who can guarantee timely meal delivery, ensuring your food arrives in excellent condition.