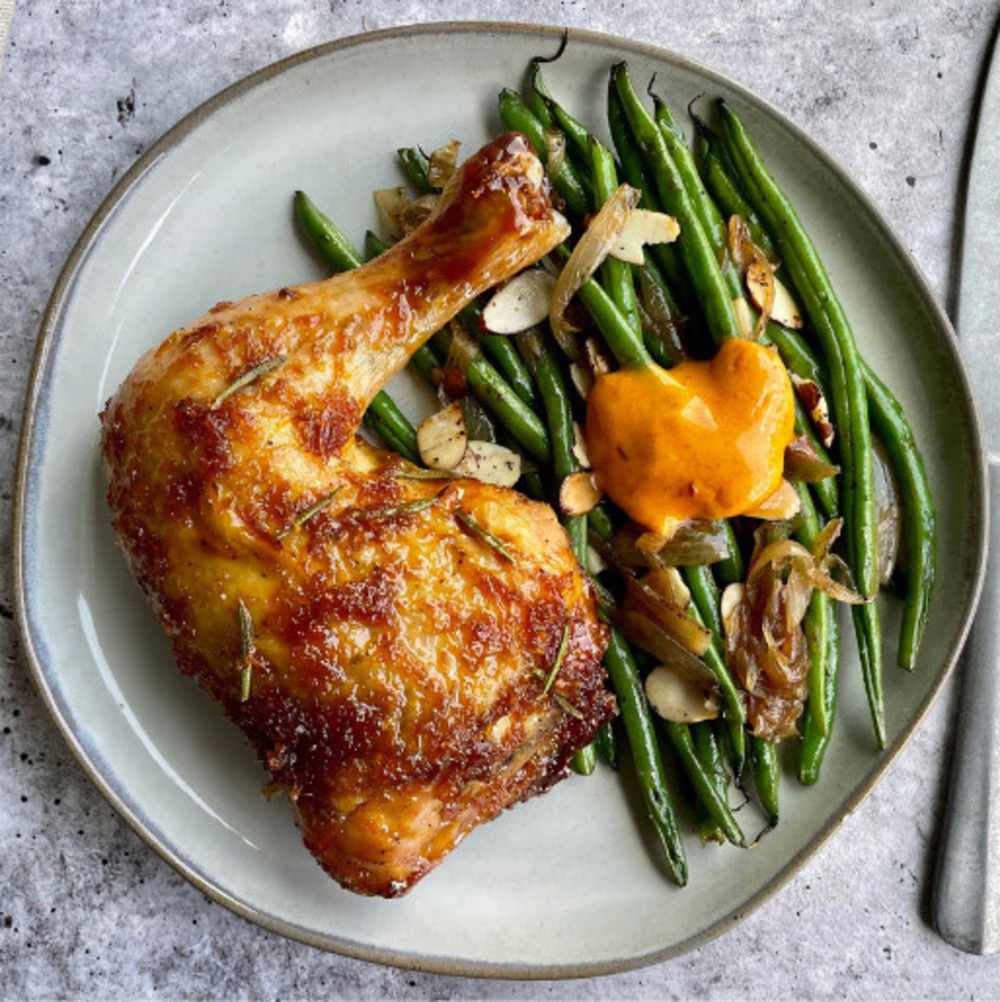 Maple Bourbon Glazed Chicken
Get ready for a flavor fiesta! Our lip-smacking maple, bourbon and orange glaze tenderly envelopes an oven roasted chicken leg quarter served with sizzling sides of sautéed green beans, crunchy almonds and zingy shallot all combined in aromatic spiced butter. Your taste buds won't know what hit 'em.
Out of stock
Want to be the first to know when this meal is back in stock?
Maple Roasted Chicken ,Chicken Thigh, Chicken Leg, Maple Glazed Green Beans, Maple Glazed Shallots, Maple Glazed Almonds, Olive Oil, Sea Salt, Black Pepper, Spiced Butter, Hot Sauce, Paprika, Cayenne Pepper