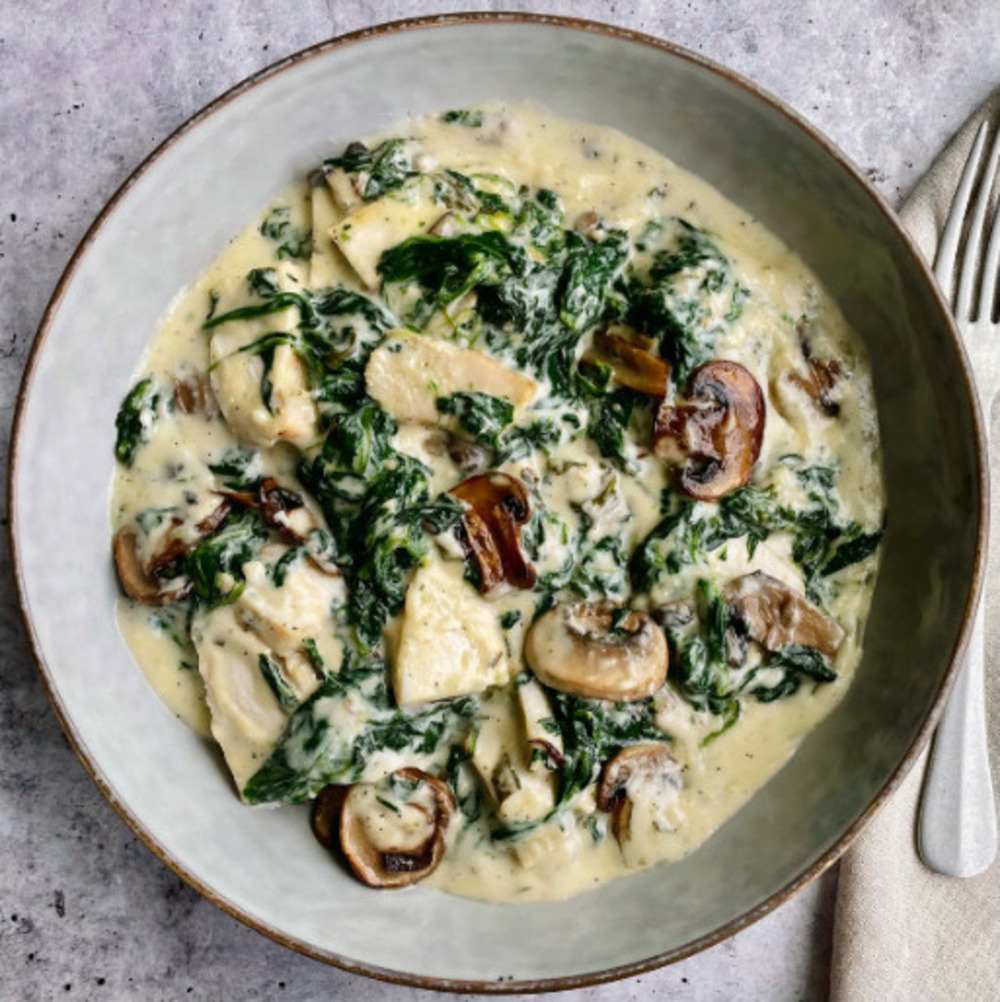 Creamy Chicken Florentine
Craving some Italian? Try this light and flavorful dish for dinner with our signature Alfredo sauce made from silky cream, fragrant fresh basil, white wine simmering shallots, and parmesan cheese. Topped off with oven-roasted chicken breast alongside baby spinach and earthy cremini mushrooms – it'll be your new favorite!
Out of stock
Want to be the first to know when this meal is back in stock?
Creamy Chicken Florentine, Italian Creamy Florentine Sauce, Chicken Breast, Asiago, Parmesan, Romano Cheeses, White Wine, Olive Oil, Garlic, Basil, Lemon Extract, Spinach, Roasted Portabella Mushrooms, Paprika, Salt