Connecting through Dublin on both my outbound and return flights between Houston and England, I feel compelled to write about Irish food.  I could pretend that I took a little trip into the verdant glory of the Emerald Isle.  I could make out that I enjoyed a few days sampling the delights of Irish cuisine while knocking back a few pints of Guinness…
But the reality is, all I saw was the inside of Terminal 2 (although I did at least get to enjoy a traditional Irish cooked breakfast).   Not to be deterred, I will use my imagination instead and with a bit of luck take you on a journey through the kitchens of Ireland in my imagination.
Prologue:  Shepherd's Pie
Let's set the tone and get you in the mood with Flavorly's Shepherd's Pie.  This is our best effort at copying an authentic Irish staple meal.  It consists of ground lamb and beef, veggies and herbs and is topped with creamy mashed potato blended with Irish butter.  There is nothing not to like about this crowd-pleasing, filling dish that will appeal as much to your hungry man at the dining table as it will to a picky teenager or wary toddler.  I suppose if I wanted to liken it to an American dish of equal universal appeal I would think of Mac and Cheese (we have that too by the way…)
Essence of Irish Cooking
If Shepherd's Pie is anything to go by, you can see that there are no frills or pretensions when it comes to Irish culinary tradition. Inspired by (and reliant upon) the surrounding landscape and chilly seas, it is a natural response to Ireland's hardy environment and unforgiving climate.  Irish food is as much an expression of Irish culture as its music, literature, myths and legends.  From lamb in spring to fish in summer, stews and soups in winter and, of course, potatoes at almost any time of the year, Irish food involves simple, hearty, family cooking that follows the seasons and provides a focus for famed, heartwarming Irish hospitality.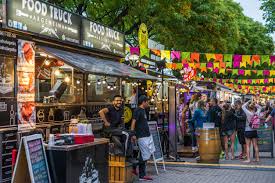 History of Irish Food
Elaine Lemm from Spruce Eats is spot on with her potted history of Irish food.  She notes that countless influences have made their mark on it over the centuries.  First the arrival of the Celts in Ireland around 600 to 500 BC , then the Vikings, followed by the English colonization of Ireland in the 16th and 17th century.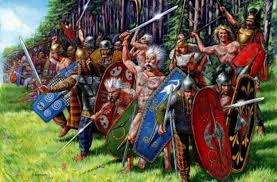 She adds that cattle played an important part in Irish food from the middle ages until the arrival of the potato in Ireland in the 16th century. However, the meat was predominantly food for the rich while the poor survived with offal, milk, cheese and butter, supplemented with grains and barley.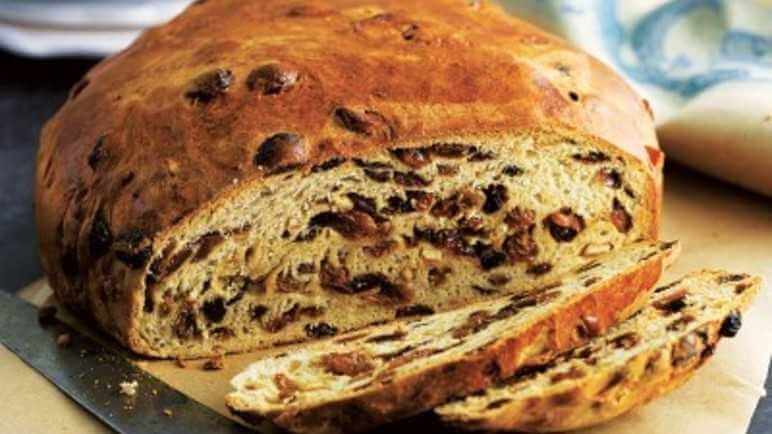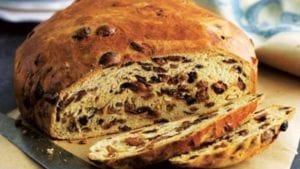 Growth of Cereal Crops
The development of Irish cuisine was altered greatly by the English conquest of the early 17th century, which introduced a new agro-alimentary system of intensive grain based agriculture. Large areas of land were turned over to cereal and a large portion of the population were confined to more marginal agricultural areas. The rise of a commercial market in grain and meat altered the diet of the native population by redirecting these products abroad as cash crops used to feed the British Empire's armed forces and cities.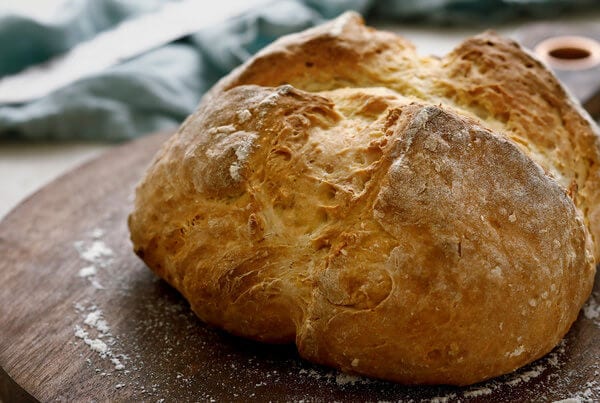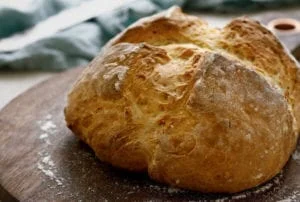 Arrival of The Potato
Consequently, the potato, after its widespread adoption in the 18th century, became just about the only food the poor could afford (which was the vast majority of the population).  Fortunately, the potato enjoys a high vitamin and mineral content making it a perfect, cheap food for the poor at the time.  Likewise, the damp, cool Irish climate and soil conditions provided perfect conditions for cultivation.  The potato yielded generous returns on small plots of land.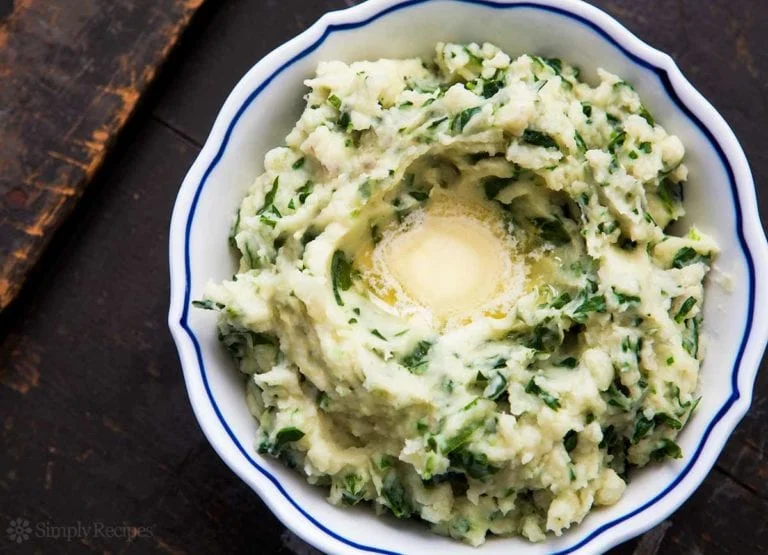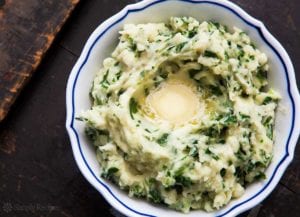 Potatoes remain a staple at most mealtimes, with traditional dishes remaining popular.
Colcannon is a classic, comforting mash of potatoes, cabbage (or kale) and butter (or cream), flavored with spring (green) onions. Champ is a similar but omits the cabbage or kale.
Curse of the Irish Famine
Dependence on potatoes as a staple food, however, also proved a curse for the Irish with the Potato Famine in Ireland. The first in 1739 was a result of cold weather but the famine of 1845-49 in Ireland was caused by potato blight, a rapidly spreading disease that wiped out the potato crops and resulted in the death of over 1,000,000 Irish. Of those who survived over two million emigrated (many to the US and the UK) and several million in Ireland were left destitute.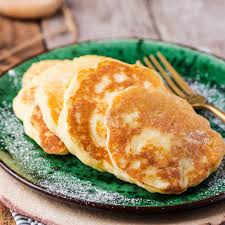 Classic Irish Dishes
Pork, Beef and Lamb
The pig is the oldest domesticated animal in Ireland and its presence is still widespread in Irish cuisine.  For example, sausages, bacon, gammon appear in many recipes especially Dublin coddle.  This is considered one of Ireland's national dishes, made from bacon, sausages, and of course, potatoes.  Irish stew is world-renowned and no St Patrick's Day meal would be complete without corned beef, or a Gaelic steak (pan-fried steak with a shot of Irish whiskey).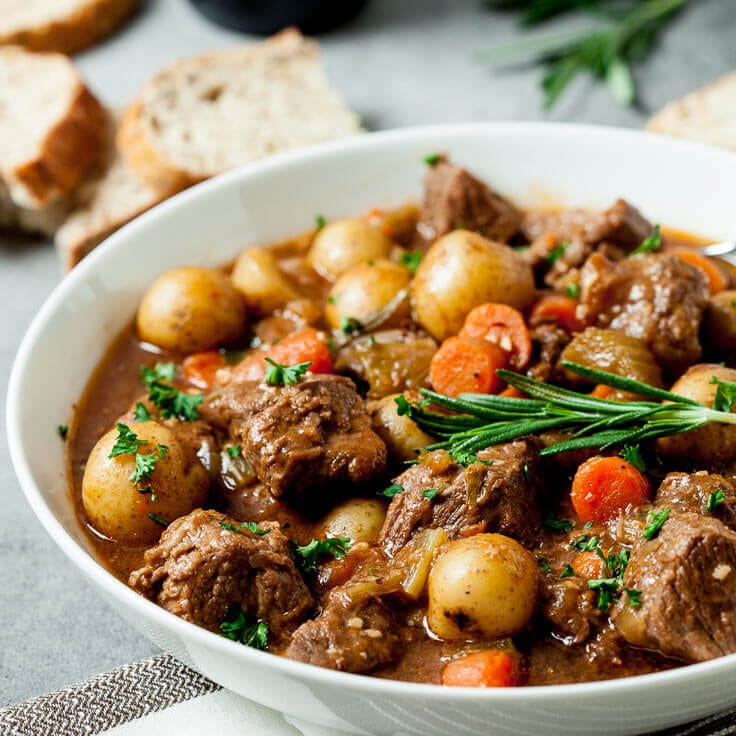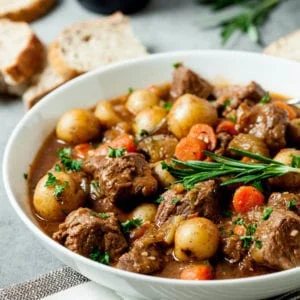 Fish and Seafood
Surrounded by sea, and with rivers and lakes, fish and seafood naturally play an important part in Irish food. Oysters, crab, lobster and langoustine, cockles, mussels, white fish, salmon fresh and smoked, are easily found and enjoyed throughout Ireland.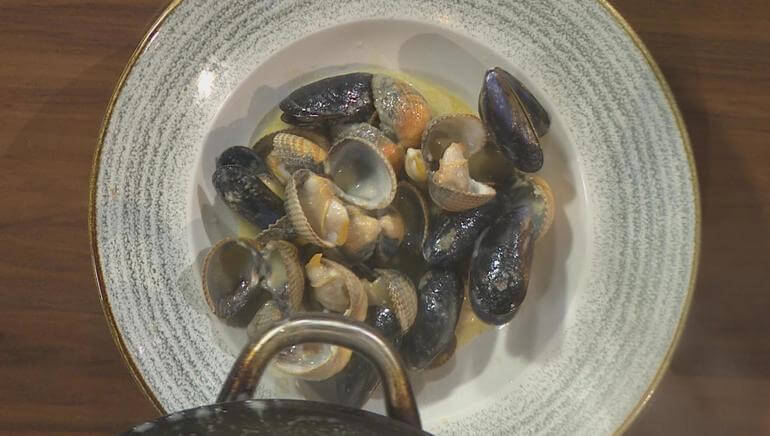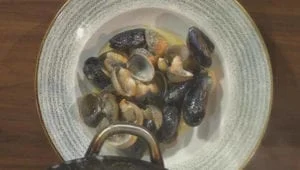 Irish Cheese
In the early part of the 20th-century, Irish cheese had a somewhat poor reputation as most cheeses came from large-scale manufacturers. All of that changed in the 1970s when enterprising dairy farmers returned to artisan cheese-making and revived a long-lost art in Ireland. Today, Irish cheese is famous throughout the world for its quality and distinctive flavor.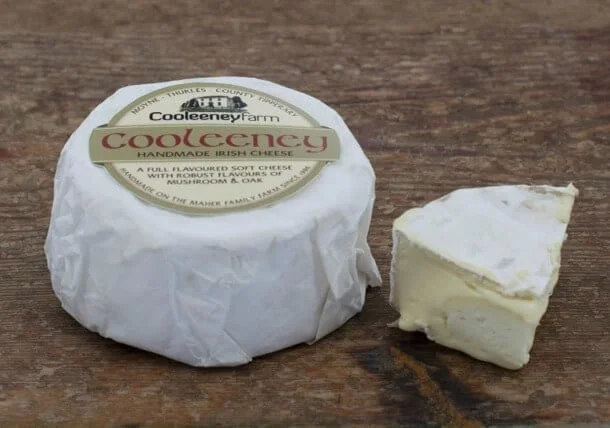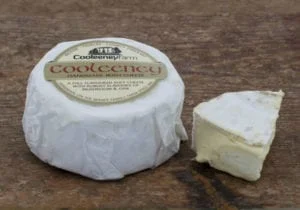 Guinness
Guinness is a dark Irish dry stout that originated in the brewery of Arthur Guinness at St. James's Gate, Dublin, Ireland, in 1759.  In spite of declining consumption since 2001, it is still the best-selling alcoholic drink in Ireland where Guinness & Co makes almost €2 billion worth of beer annually. In addition to the tourism it brings, Guinness is also a popular ingredient in stews, brownies and bread recipes.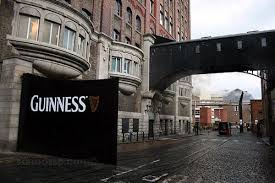 Whiskey
The Irish may have been the first whiskey distillers in the British Isles and, for a brief period in the 19th century, Irish whiskey reigned supreme over its Scottish rival. Boom was followed by bust (and near extinction) but today the good times are back, with distilleries popping up all over the Emerald Isle.  Like Guinness, Irish whiskey is used in cooking, such as cake, steak, coffee and various sauces.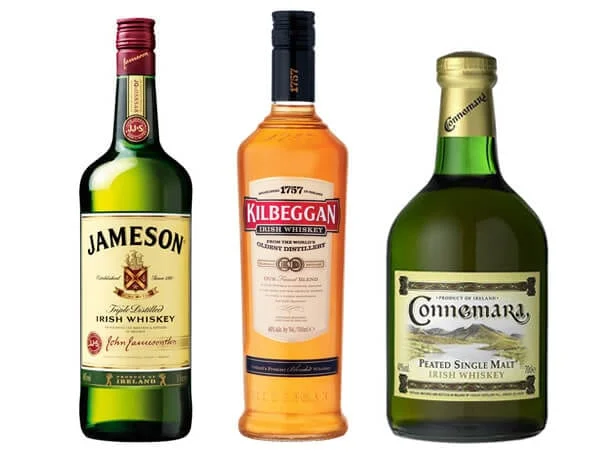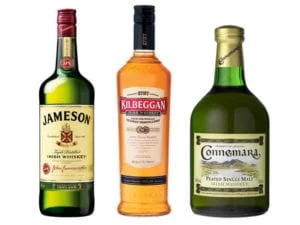 Irish Airport Dining
A Full Irish Breakfast
So, sadly my travels did not take me outside the confines of Dublin Airport.  However, as mentioned at the start, I did at least enjoy a full Irish breakfast at the Food Village. True to form, it consisted of Irish back bacon, pork sausages, black pudding, two fried eggs, fried mushrooms, grilled tomato, baked beans and a slice of white toast.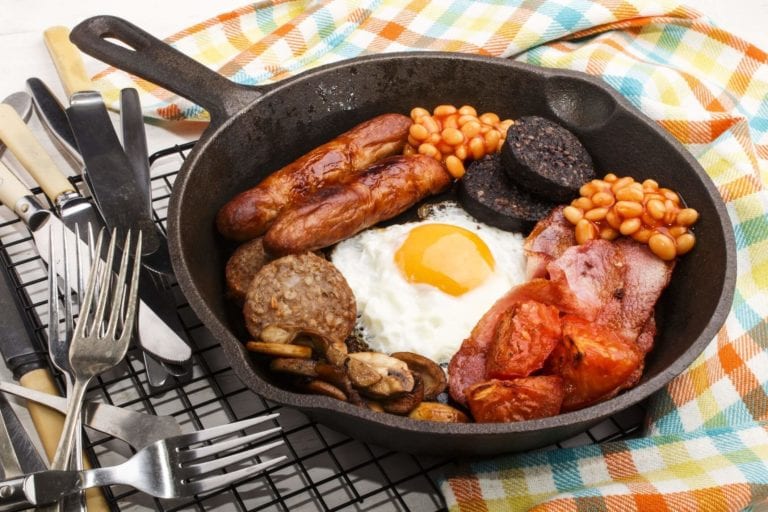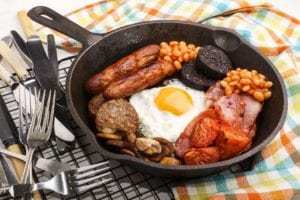 Black Pudding
Black pudding, also known as blood pudding, is a distinct regional type of blood sausage originating in the UK and Ireland. It is a derivative of pork blood, with pork fat or beef suet, and a cereal, usually oatmeal, oat groats or barley groats.  I'm not a fan of black pudding but I did enjoy the rest.  Three things of note here:  Irish back back bacon, Irish sausages and Heinz Baked Beans…
Back Bacon
Irish bacon traditionally comes from the back of the pig as opposed to the pork belly commonly used in America. In this sense it is more similar to Canadian bacon; both Canadian and Irish bacon are referred to as back bacon but the Irish variety has more fat and often cut into a round shape.
Pork Sausage
Irish Sausage is also commonly known as "English Sausage", "British Sausage, and as "Bangers" outside of the UK; the terms are used interchangeably. The traditional recipe consists of ground pork, a bread filler, eggs, seasonings and a natural pork or beef casing.  It is sweeter than American breakfast sausage and employs different spices.
Heinz Baked Beans
US American-style baked beans are cooked with pork (bacon) molasses and brown sugar and the sauce is sweet and thick.  On the other hand, British-style beans are without meat and include a thinner tomato sauce flavored with with carrots, celery and Worcestershire sauce.
Aer Lingus In-flight Dining
Once onboard my Aer Lingus transatlantic flight I examined my coach class in-flight dinner.  I decided to do a little review of Irish authenticity just for fun.  These were my findings: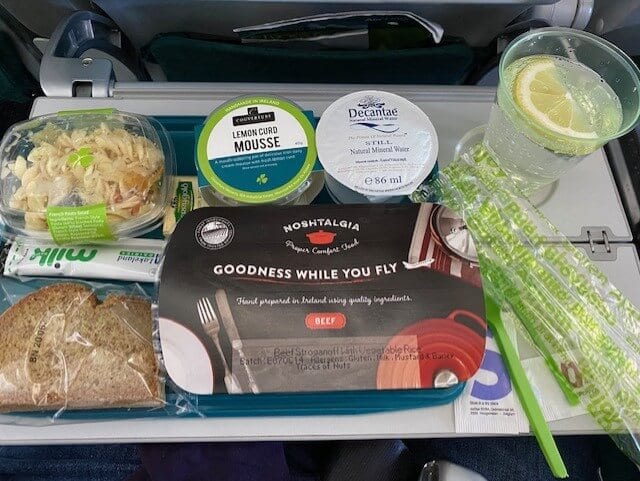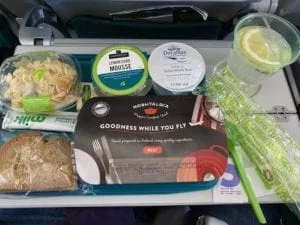 Appetizer:  Pasta Salad
Description:  A small anti-pasta salad from "The Brunchbox" cafe in Belfast.
Verdict: Not authentic.  This was Italian!  If you're going to do a cold carb-y starter, surely potato not pasta salad?
Entrée:  Beef Stroganoff with Vegetable Rice
Description:  From a company called "Noshtalgia".  Labeled as proper comfort food – goodness while you fly – hand-prepared in Dublin Ireland using quality ingredients.
Verdict:  Not Authentic.   Stroganoff is Russian and the rice was Indian Basmati!  I can't help feeling this was a lost opportunity to serve Irish Stew or Shepherd's Pie.
Bread:  Irish Soda Break
Description:  Slice of Soda Bread servied with Kerrygold pure Irish butter
Verdict: Authentic (finally!)
Dessert:  Lemon Curd Mousse
Description:  Labeled as a mouth-watering pot of delicious Irish dairy cream mousse with fresh lemon curd  
Verdict:  Yes!  Authentic
Beverages:  Natural Mineral Water
Description:  Sourced from North Wales
Verdict:  Not Irish!
Coffee Whitener:  Milk
Description:  Milk from Lakeland Dairies
Verdict:  Authentic!  The group is an Irish dairy co-operative based in County Cavan, Ireland.
In conclusion…
The in-flight meal tasted good but most of it wasn't even trying to be Irish and where on earth were the potatoes?  I think I'll head over to Flavorly to satisfy my cravings…
Sources
https://www.irishcentral.com/culture/food-drink/history-of-irish-cuisine
https://theculturetrip.com/europe/ireland/articles/10-traditional-irish-foods-you-need-to-try/
https://www.ireland-guide.com/article/irish-traditional-cooking.10460.html
https://en.wikipedia.org/wiki/Irish_cuisine
https://www.thespruceeats.com/food-and-cooking-of-the-irish
https://www.tripadvisor.com/Attractions-g186591-Activities-c42-t204-Ireland.html
https://www.irishtimes.com/news/science/what-was-the-food-culture-in-ireland-before-the-potato-1.4245606