You live in Oklahoma and your elderly mom lives in Houston, Texas. On your last visit you noticed that she is increasingly having trouble operating some of her appliances at meal time and that is causing her to opt for convenience foods that are largely unhealthy. You need a way to ensure that she is getting proper nutrition, but that is difficult to do when you live miles away.
A colleague told you about hiring a meal service for the elderly for his aging parents and what a positive difference it has made, but you have a few questions. The best place to start is at the beginning. Educate yourself about meal services for the elderly, how they can help, and what to look for in finding the right company to meet your loved one's specific needs.
Meal Services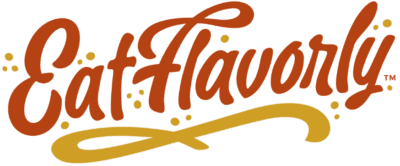 Today, most meal services allow for partial or whole meals to be delivered right to the doorstep of a customer. This service is quickly growing in popularity because it typically saves customers time looking for recipes and time spent buying all the ingredients at their local grocery store.
It is important to note that there are two main types of meal service companies, big box and mom and pop shops. Big box meal service companies produce on a mass scale and generally provide recipe instructions and most ingredients. The main drawback to this type of company is that the customer often has to purchase items such as meat at a grocery store in order to complete the recipe. Most local, smaller companies tend to stick to providing customers with complete meals that have been preassembled and cooked and need only to be warmed.
Meal Service For The Elderly
Whether it is for a seventy-year-old that has a bad knee and experiences trouble getting around, an eighty-year-old with debilitating arthritis, or a ninety-year-old that just doesn't feel like cooking anymore, meal service for the elderly can be a simple solution for a big daily challenge.
Some of the pros for choosing a meal service for the elderly include:
Smaller grocery shopping lists. Most people, no matter their age, are not wild about spending their days wandering the grocery store aisles looking for the exact brand of cereal they bought last time but cannot find this time. In addition, when a shopper is looking for a long list of items, it multiplies the time spent in the store and creates a challenge in getting cumbersome grocery bags to the car and eventually into the kitchen. A meal service should help to cut down on the number of items a shopper needs for each week.
Limited time in the kitchen. Whether someone has cooked most of their life and is just tired of doing it, or if cooking in the kitchen has become too big of a challenge, a meal service can help limit the tasks associated with mealtime. If the meal service you select provides whole meals that are preassembled and cooked, the only additional task may be to warm the meal before eating. The service can be particularly helpful to individuals that have difficulty operating or remembering to turn off kitchen appliances since it limits their usage.
Well-rounded, nutritious meals. The older an individual gets, the more important it is to take better care of their body, and good nutrition plays a vital role. When it is a challenge getting around in the grocery store and the kitchen, those processed and prepackaged frozen dinners can start to look mighty good. By using a healthy meal service, customers can tailor meals to their own preferences while also having confidence that they are eating a balanced diet that focuses on whole foods.
Accommodation of special dietary considerations. For many elderly, their physicians may recommend specific dietary instructions such as eating a diet low in sodium or high in fiber. Some elderly have food allergies or conditions such as celiac disease that require a great deal of diligence in the kitchen as well as a strict adherence to an allergy or gluten-free diet. A respectable meal service company should have knowledge of and be able to accommodate most of these diets.
How Meal Delivery Services Are Distance Friendly
Living out of town can be one of the biggest challenges for families taking care of elderly loved ones. However, in most cases, even if you live miles away you can work with a meal service for the elderly to ensure a healthy, well-rounded meal is being provided to your loved one on a regular basis.
Typically, you are able to go online and select custom meals to be delivered to your loved one would as well as how many you want and which days of the week you would like them delivered. Meal service for the elderly can give you the peace of mind that your loved one is being provided for in your absence, whether you live in the next town over or hundreds of miles away.
Considerations For Choosing A Meal Delivery Service
Because you want only the best for your elderly loved one, it is important to weigh several considerations when choosing a meal service.
Choose a full service provider. For the meal service to be effective for the elderly, ensure that it provides the entire meal precooked, packaged, and accompanied by clear cut storage and heating instructions. Verify that all meals will be delivered directly to your loved one's doorstep.
One of the bonuses of working with a healthy meal service is peace of mind that the meals provide a nutritious, balanced diet. Make sure that the meal service you select works primarily with whole foods such as meat, fruits, and vegetables and that processed foods are minimally used. If your loved one has special dietary concerns, clearly convey those to the company ahead of time and ensure they can adequately meet the proper standards.
The final detail to verify can be one of the most important, the fine print. No reputable meal service should try to lock you into a long term contract with specific terms or make it difficult for you to cancel the meal service.
A reputable meal service for the elderly can ensure that your loved one is getting proper nutrition and is not struggling to prepare all of their meals each day. Take comfort in knowing that you are able to care for them and provide a better overall quality of life that translates to their ultimate happiness and your peace of mind.