Healthy eating is all the rage in today's society, but some of us don't have a choice. When hit with a diagnosis such as diabetes, a healthy diet becomes a necessity rather than a recommendation. To be fair, it is more of an overarching lifestyle change, but food is a large part of it since most of us eat at least three times every day.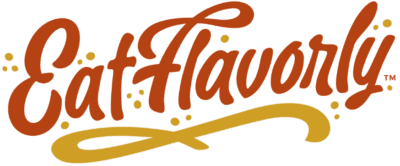 Learning to eat smart with a diabetes diagnosis can feel overwhelming at first but take a little time to read up on the condition to understand how eating right can positively affect the disease. Learning how to outsource some of the best diabetic prepared meals will make eating right even easier.
What is Diabetes?
Abnormal insulin levels in the body typically causes blood glucose or sugar levels to increase to potentially unsafe rates, which can result in a diabetes diagnosis. That said, diabetes is a bit of an umbrella term that covers a variety of different types, including Type 1, Type 2, and gestational diabetes. Type 1 diabetes is a condition in which the body does not produce insulin. Type 2 diabetes is a condition in which the body does not use insulin properly. Gestational diabetes simply refers to the presence of diabetes during a woman's pregnancy.
According to the American Diabetes Association, in 2015 just less than ten percent of the population of the United States was living with some form of diabetes, and it is estimated that more than one million Americans are diagnosed with diabetes each year.
With statistics like these, it is likely that you or someone you know is affected by diabetes. Although currently it is not a curable disease, it is largely a treatable one. Living a healthy lifestyle and eating the right foods can be one of the key components in managing diabetes.
Diabetes Friendly Foods
As any new diet does, learning to eat well after being diagnosed with diabetes can feel like a challenge. However, most people find that with a little research and guidance from their physician, it is quite doable. Regardless of the type of diabetes a person is diagnosed with, a diet consisting of lean proteins, vegetables, fruit, less sugar and trans-fats is most likely in their future.
Protein sources usually include those that are plant and animal based. Some examples of these proteins might be beans, nuts, fish, poultry, eggs, and lean cuts of red meat. When it comes to grains, whole grains that are high in fiber and low in sugar are a better choice. And while vegetables are good for the body, those with diabetes should proceed with caution when it comes to some starchy vegetables that can raise glucose levels.
Best Diabetic Prepared Meals
Once you've educated yourself on what foods are best for your new lifestyle, it is time to incorporate those different ingredients into full-fledged meals. Do not be discouraged if it takes some time to find out what food combinations you like together and those that you do not. Some of the best diabetic prepared meals are made from a trial and error process that eventually ends in some seriously delicious results.
Some examples of prepared meals that might work for a diabetic lifestyle may include:
BBQ Plate: Bring a little Texas to the table with some slow-cooked pulled pork tenderloin that is perfectly tender and serve it up with a side of braised garlicky kale.
Chicken Thai: Savor a tender and moist chicken breast topped with diced peppers and squash, all served in a housemade Thai red curry sauce.
Lean Beef Marinara: Bring out your Italian side with lean ground beef cooked in a housemade marinara sauce of tomatoes, basil and garlic that is topped with a finishing touch of mushrooms and diced peppers.
Beef Stew: This hearty stew comes together with lean steak, mushrooms, green beans, celery, onion, carrots and herbs and is especially perfect on a cold winter day.
Braised Beef: Tender braised Black Angus beef is served up with savory roasted cauliflower and garlicky kale.
Meatloaf: This dish brings back memories of home when made with a lean ground meat and served up with fresh green beans, just like mom used to make.
Burger Bowl: For a bowl of comfort food that will warm you up from the inside out, combine lean ground meat with caramelized onions, mushrooms, tomatoes, and spinach.
Pork Carnitas: Bring a little spicy kick to the table with a tender pulled pork tenderloin topped with avocado salsa verde, and serve it up with squash, tomatoes, and black beans for a satisfying and healthy meal.
Pork Tenderloin: Enjoy roasted pork tenderloin and throw in a dash of extra flavor with an apple based sauce and some slow roasted root vegetables.
Turkey Bowl: Go Greek with a delicious hearty bowl of ground turkey and tomato sauce flavored with onions, olive oil, and spices and topped with a few spears of asparagus.
Moroccan Stew: When you crave something more exotic, this stew of chickpeas, lentils, cauliflower, tomatoes, ginger, and other savory spices comes together for a mouthwatering dish.
With a few meal combinations, suddenly putting it all together doesn't seem quite as hard. The only trick in making the best diabetic meals is finding the time to do it.
Finding a Meal Service for the Best Diabetic Prepared Meals
Time is a commodity it seems that no one ever has quite enough of. Learning to buy the right ingredients and prepare healthy meals that are diabetes friendly can take even more time. However, by enlisting the help of a meal delivery service, some of the best diabetic prepared meals can arrive at your doorstep fully cooked and ready to go. How's that for time saving?
Some big box providers send only a partial meal and a recipe card, requiring the customer to supplement with meat or other ingredients that usually require a trip to the grocery store. To be truly effective in saving you time, look for a company that precooks the meals, vacuum packs them for freshness, and requires only a few minutes of warming to enjoy a delicious, healthy meal.
It is also important to make sure the meal service you choose can adequately meet your dietary needs with the best diabetic prepared meals. Ask to speak with the cooks if you have questions about how they prepare a healthy meal for someone with diabetes. Be sure to look for a meal service that focuses on offering whole food options.
The final step in choosing your home delivery service for the best diabetic prepared meals is to verify the contract. Take some time to read the fine print and make sure you have the freedom as a customer to choose how many meals a week you would like and when you would like them. Do not sign anything that requires a long-term contract. A reputable packaged meal service shouldn't require their customers to commit to anything.