One of Healthy Gourmet's four guiding principles is 'Philanthropy and Community' and this week we are focusing on the teaching community and the auxiliary staff and administrators who support them.  To this end, Healthy Gourmet believes that teachers are a priceless asset in any learning environment and we would like to encourage our community to partner with us.  For this reason, we invite you to be heroes in supporting our teachers by purchasing gift cards for convenient, prepared meals that can be enjoyed in the staff room or at home.
Be a Hero, Help a Hero
Sending one of our gift cards to a teacher helps provide nutritious and convenient meals that save time and provide a creative and delicious alternative to a packed lunch or district provided meal.  In fact, not limited to school hours, meals purchased using our gift card can help provide a teacher and family with an evening or weekend meal.  While we are proud to include a variety of globally inspired meals, we also have many familiar 'comfort-food' favorites on our menu.  For example, our menu includes Mac n Cheese, Meat Loaf, Taco bowl and more.  There is something for everyone – let your teacher choose the meals that they will enjoy the most.
Here are some additional ways you may be able to help:
Teacher SOS
This year's back-to-school season for obvious reasons looks different from those before. In places where students are going back to school in person, they are facing a dilemma.  Many schools are facing budget cuts due to the strain the health crisis has put on the economy. Those cuts are challenging because schools need more supplies than ever to keep their doors open this year.  Many teachers already lament low budgets that leave them buying supplies for their classrooms out of pocket.
School Supplies
In May 2018, the U.S. Department Of Education released the results of a survey that showed 94% of public school teachers in the U.S. spent their own money on classroom supplies without reimbursement during the 2014-2015 school year. In the same way, the survey showed that those public school teachers who paid out of pocket spent an average of $479 on supplies that year. This year could see a lot added to that list.  Consequently, where schools cannot provide them, teachers will need to purchase sanitization products on their own.  This, on top of everything else.
Adopt A Classroom
AdoptAClassroom.org is a nonprofit organization that allows you to fund a specific classroom in your school or area. This way, you can know in a more detailed matter how your contribution is making a difference. You can also donate to the nonprofit's annual fund, which is directed to the areas where teachers need most help
Ideas for helping:
Reach out and see how you can help teachers.  Ask teachers in your life how you can show up. Teachers know best what they need; ask them!
Tell teachers in your life about AdoptAClassroom.org. Lots of teachers are pulling out their wallets to cover surprise distance learning costs. You can help teachers by letting them know they can crowdfund for free on AdoptAClassroom.org. You can be their fundraising buddy!
Donate to a classroom or school now! Search 1000s of educators now to support on AdoptAClassroom.org. 
Show up after the news cycle ends. During a crisis it is important to help teachers, but they also need you all year round.  You can show up consistently by making your gift monthly.
Make a gift to AdoptAClassroom.org.  Donate directly to AdoptAClassroom.org to support this nonprofit.
Share this resource with three people.  People are more likely to help when asked directly.  Join forces with your loved ones to grow a community of classroom heroes!
Adopt a Teacher
Parents in some school districts have taken matters into their own hands and initiated a movement geared toward helping educators, support staff and administrators in their own district.  For example, Katy, Texas, has benefitted from the goodwill of Melanie Dubendorff and friends who set up the "Adopt a Katy ISD Teacher" Facebook group.   As a result, within days, the group attracted almost 9,000 members, a mixture of teachers wishing to be adopted and benevolent Katy community adopters.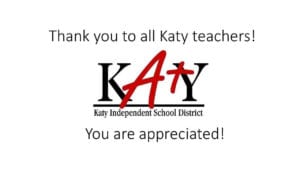 Within the group, teachers, support staff and educators are invited to 'put themselves up for adoption' by introducing themselves to the community and asking for help.  They share photos and disclose their home campus.  The general public then has the opportunity to offer support in whatever manner they choose. There is no limit on how many adoptees one can take on and no restrictions on the type of support you can provide.  For instance, you may choose to provide verbal support.  On the other hand, you may elect to take it further by providing school supplies or gift cards for much needed classroom supplies or other items.  I imagine that Katy ISD is not the only public school district where parents are taking the initiative to help.
Call to Action
At the end of March 2020, a team at the Yale Center for Emotional Intelligence, along with our colleagues at the Collaborative for Academic, Social, and Emotional Learning (CASEL), launched a survey to unpack the emotional lives of teachers during the COVID-19 crisis.  Subsequently, in the span of just three days, over 5,000 U.S. teachers responded to the survey. The survey asked them to describe, in their own words, the three most frequent emotions they felt each day.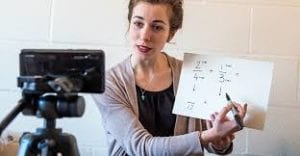 The five most-mentioned feelings among all teachers were anxious, fearful, worried, overwhelmed and sad.  These stress-related feelings could be a general fear that they or someone in their family would contract COVID-19. It could also be stress around managing their own and their families' needs while simultaneously working full-time from home and adapting to new technologies for teaching.  Either way, providing convenient, nutritious and imaginative meals for your teacher is one way to buy them time and show your love and support.  It goes without saying:  Be a hero, help a hero and make sure that your teachers don't go hungry.
Sources
https://www.facinghistory.org/resource-library/support-teachers-coronavirus-covid-19-outbreak
https://www.adoptaclassroom.org/2020/07/10/six-ways-to-help-teachers-during-covid-19/
https://www.refinery29.com/en-us/2020/08/9950204/how-to-help-teachers-covid-19-support
https://www.donorschoose.org/blog/5-ways-support-public-school-teachers/
https://www.readingrockets.org/article/10-ways-parents-help-teachers
https://greatergood.berkeley.edu/article/item/how_to_support_teachers_emotional_needs_right_now
https://blogs.worldbank.org/education/supporting-teachers-during-covid-19-coronavirus-pandemic
https://www.amle.org/BrowsebyTopic/WhatsNew/WNDet/TabId/270/ArtMID/888/ArticleID/1148/Caring-for-the-Parent-Teacher-Relationship-during-COVID-19.aspx