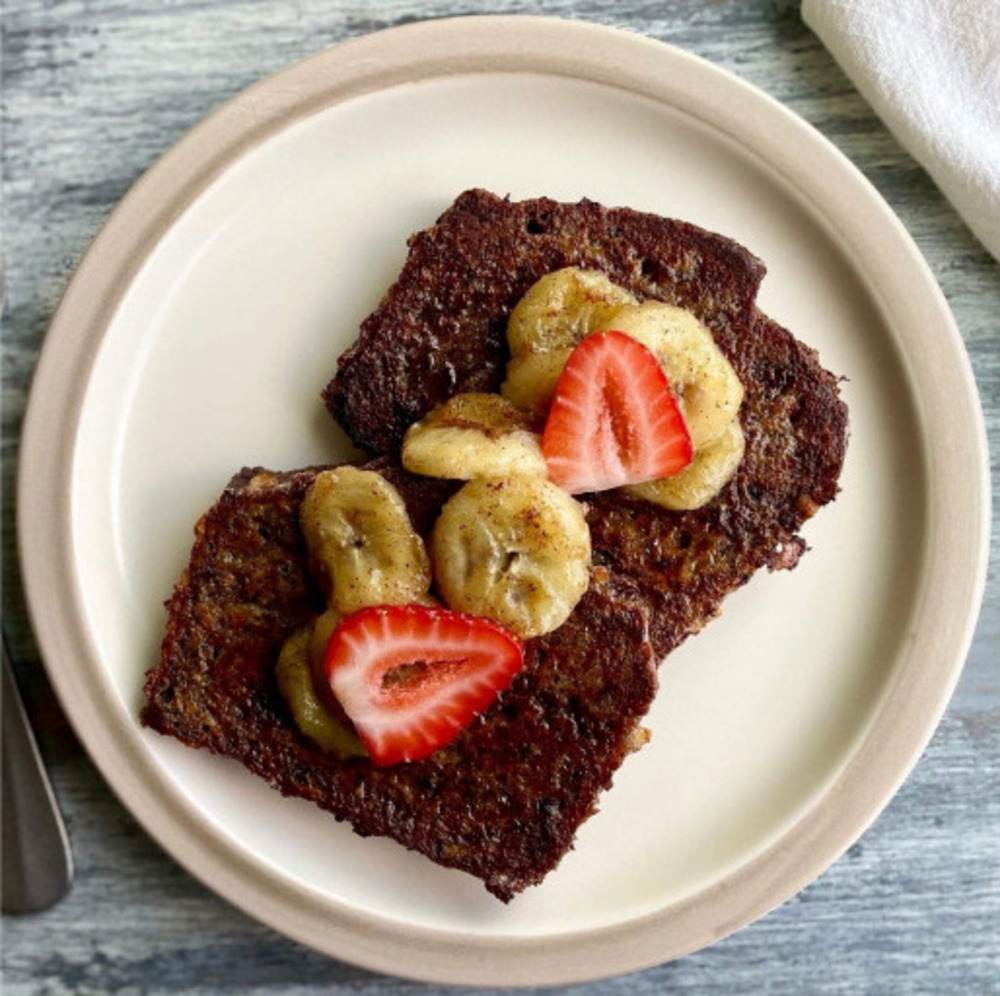 Banana Bread French Toast
Enjoy our homemade banana nut bread, delicately dipped in egg wash and gently browned with butter. To top it off, we've added sweet caramelized cinnamon bananas plus juicy strawberries for a truly tantalizing treat!
Out of stock
Want to be the first to know when this meal is back in stock?
BANANA BREAD NEW (BANANAS, FLOUR (WHEAT FLOUR ENRICHED (NIACIN, REDUCED IRON, THIAMINE MONONITRATE, RIBOFLAVIN, FOLIC ACID), MALTED BARLEY FLOUR), EGGS, BUTTERMILK (CULTURED LOWFAT MILK, NONFAT MILK, SALT, VITAMIN A PALMITATE, VITAMIN D3), BROWN SUGAR, PECANS, VEGETABLE OIL, SUGAR, UNSWEETENED APPLE SAUCE (APPLES, WATER, ASCORBIC ACID (VITAMIN C)), VANILLA EXTRACT (VANILLA BEAN EXTRACTIVES IN WATER AND ALCOHOL), CORNSTARCH, MONOCALCIUM PHOSPHATE, BAKING SODA (SODIUM BICARBONATE)., SEA SALT, BAKING SODA, CINNAMON), CARAMELIZED BANANAS (BANANAS, HONEY, BUTTER (CREAM, NATURAL FLAVOR), CINNAMON), FRENCH TOAST EGG WASH (EGGS, WHOLE MILK (MILK, VITAMIN D3), SUGAR, VANILLA EXTRACT (VANILLA BEAN EXTRACTIVES IN WATER AND ALCOHOL), SEA SALT, CINNAMON), STRAWBERRIES, BUTTER (CREAM, NATURAL FLAVOR)