Around The World in 7 Days (14-meal Bundle)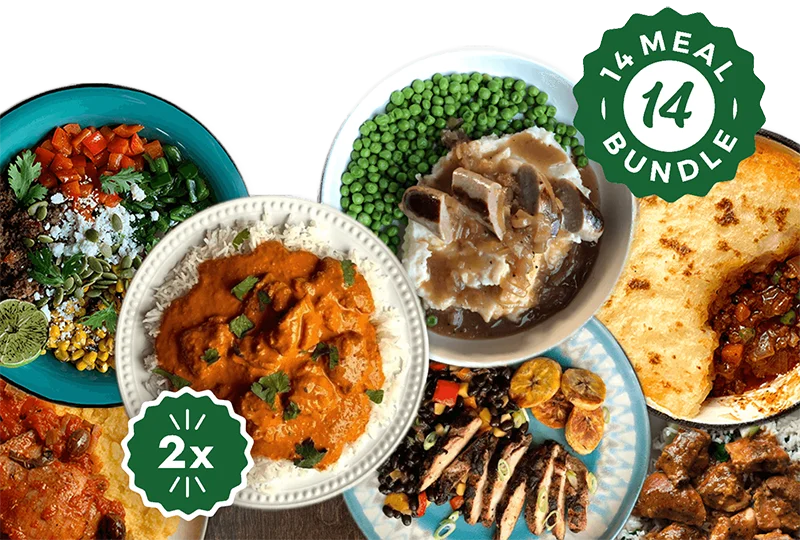 Take a culinary tour of the world with this limited-edition collection of meals. Each box comes with a total of 14 meals – 2 each of 7 of our best sellers.
It's the perfect 7-Day world tour for 2!
Out of stock
Want to be the first to know when this meal is back in stock?