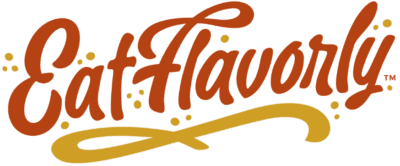 The convenience of home meal delivery is undeniable. Getting food delivered to your door that does not require cooking or cleaning is a time-saver, and sometimes feels like a life-saver. But is home meal delivery sustainable from an environmental perspective? When you think about all of the required packaging and delivery trucks, the environmental impact could outweigh the convenience factors. That's why Healthy Gourmet Your Way has always strived to find the most environmentally sustainable shipping and packaging methods for your healthy meal delivery.
Healthy Gourmet Packaging is 100% BPA-Free
This sounds great, right? (As we all nod approvingly at that statement, I will explain what that means for the layperson). BPA stands for Bisphenol A, a compound which is found in hard plastics. Basically, you don't want BPA anywhere near your food because it will imitate/disrupt natural hormones which can lead to a number of nasty developmental problems, putting pregnant women, especially at risk. Additionally, materials that contain BPA eventually release the compound back into the environment, which is bad for plants, animals, and humans. Healthy Gourmet packaging is 100% BPA-free, and it's a good idea to make sure everything else you consume is too.
Healthy Gourmet Packaging
If you've ordered from Healthy Gourmet before, you know our meals arrive in vacuum-sealed trays, refrigerated with ice packs, padded with insulation, all inside a box with a Healthy Gourmet sticker. We use these materials and methods to ensure your meals are delivered as fresh and safely as possible (otherwise what is the point!?). To an eco-conscious person, this may seem like a lot of packaging just to save time in the kitchen. Luckily, we think the same way; therefore, we've ensured all of our packaging is sustainable, recyclable, and 100% BPA-free.
The Box: It's so exciting to get a package delivered to your door, especially if it's filled with delicious, nutritious meals! Fortunately, your excitement does not have to be dampened with the guilt of contributing to an unsustainable cycle of waste. Healthy Gourmet ships with recycled cardboard boxes, which can be recycled again.
Padding/Insulation: The circle of life: we typically think of it in abstract or distant terms, like a gazelle eating grass in the Serengeti, the lioness that hunts and eats the gazelle, and eventually fertilizes the earth with its carcass (am I getting too dark again?). Let's bring it back to the package that just arrived on your doorstep containing prepared meals for your convenience (the lions of the Serengeti would opt for this level of convenience too if they could figure out how to order fresh gazelle online, delivered directly to their lion pride). Healthy Gourmet keeps your meals protected from damage and keeps them insulated with padding made of recycled water bottles. The plastic covering is also recyclable, so you can conveniently re-pack the padding into your box and recycle it all together.
Ice Packs: To refrigerate your meals during delivery, Healthy Gourmet uses Black Ice… the kind that stays colder than ice. While your package may sit on your doorstep in the summer sun until you rush home from work, our ice packs keep your meals safe. But at what cost to the environment? Despite the scary name, our black ice packs are totally recyclable. The ice pack contents are made of a plant-based gel, which you can pour down the sink or into the trash. The plastic bag is recyclable as well, just add that to your recycling pile. We recommend re-using the ice packs by putting them in the freezer and sticking them in your cooler for your next camping/fishing/beach trip. We realize storage space soon becomes an issue, so recycling them is another sustainable option.
Meal Trays: Healthy Gourmet meals are vacuum-sealed in microwave-safe black plastic trays to ensure maximum freshness and convenience upon delivery. As with all of our packaging, these trays are BPA-free. Healthy Gourmet meal trays are made of plant-based, recyclable material that are safe to microwave and eat from. Even the sticky-labels are plant-based and recyclable.
Stickers and Labels: All of Healthy Gourmet's stickers and labels are recyclable as well. That would be annoying to have to rip them off before recycling the rest right? Super annoying, that's why we don't do that.
In conclusion, you can pretty much put the entire box and packaging out for recycling. Healthy Gourmet intentionally uses low environmental-impact packaging in an effort to ensure delivering prepared meals is not only convenient but ecologically sustainable.
Healthy Gourmet Shipping
Healthy Gourmet uses UPS to deliver your meals straight to your door. This means your meal delivery fits within regularly scheduled routes and cuts down on additional, unnecessary delivery trucks on the road. Prepared meal delivery also saves on multiple trips to the store for ingredients for a week's worth of meals. Our weekly schedule means all of our sourced ingredients come on one day, and all meal deliveries are made within a day as well. This way, in addition to maximizing freshness, our schedule cuts back on the environmental impact of transportation.
Healthy Gourmet: Sustainable, Healthy Meal Delivery
Many popular meal delivery companies are notorious for their wasteful (though sometimes beautiful) packaging. Healthy Gourmet purposefully works against this stereotype in an effort to ensure our meals are not creating a negative environmental impact while serving the needs of our customers. Every piece of packaging is intentionally chosen to ensure Healthy Gourmet means sustainable meal delivery. If you have any ideas that would make us even more eco-friendly, contact us, we are always researching more sustainable ways to do things.