Pass The Remote!
Celebrate Easter remotely? The upcoming holidays – meaning Easter, Passover and other Holy holidays and celebrations – may feel quite strange this year. The idea of remote celebrations is not a practice we are accustomed to. These occasions are traditionally a time for gathering with friends and family around a table or at a place of worship. However, with social distancing in place, families will need to find creative ways to get together for their quarantine festivities.
The phrase 'splendid isolation' was a celebrated British boast in the late Victorian era when the British Empire was still (just about) the leading world power. During the Coronavirus pandemic the term self-isolation has also earned itself a positive if not 'splendid' nuance as an applauded and selfless gesture to protect oneself and others against infection. However, celebrating in isolation would be a sad oxymoron were it not for the availability of modern technology to connect people over the internet.
Re-inventing Easter
Virtual Dining
When celebrating Easter and other special holidays, it is comforting to know that egg-straordinary (sorry) technical support is available. Video-conferencing means that old traditions can be upheld and new ones created as we celebrate Easter remotely. Sharing meals, "Quarantini" cocktails, cooking classes and even egg hunts using tools such as Zoom, Facetime and Google Hangout have become de rigueur. Just remember to press the mute button when chewing your Healthy Gourmet meal.
If you're curious about the egg hunt, it's to do with hiding eggs in a room, sharing the space visually with your remote audience, and then asking them where they think you've hidden the eggs. Brilliant, isn't it? Worthy of a segment in the homespun version of Jimmy Fallon's Tonight Show.
Virtual Dining used to mean restaurants providing a delivery service only (still true, especially during these unprecedented times). Now it has come to mean something more – eating together while social distancing. Dining together while apart, so to speak.
Avoiding Isolation
The Greek philosopher Epicurus once wrote that "a dinner of meats without the company of a friend is like the life of a lion or a wolf". Aside from the pleasure of keeping company with family and friends, dining together has other benefits. It can help fight isolation, depression, obesity and insufficient nutrition. These are all potential outcomes following prolonged periods without social interaction where solo dining is typical.
When families are celebrating Easter and other holidays, individuals living alone can feel especially isolated even without enforced social distancing. Virtual dining by video conferencing can help combat this. Why stop doing this when the Coronavirus is over? We should all take note and not just celebrate Easter remotely but continue to video conference long distance loved ones over dinner after the holidays are over.
Sheltering In Place (The Kitchen)
Learning New Ways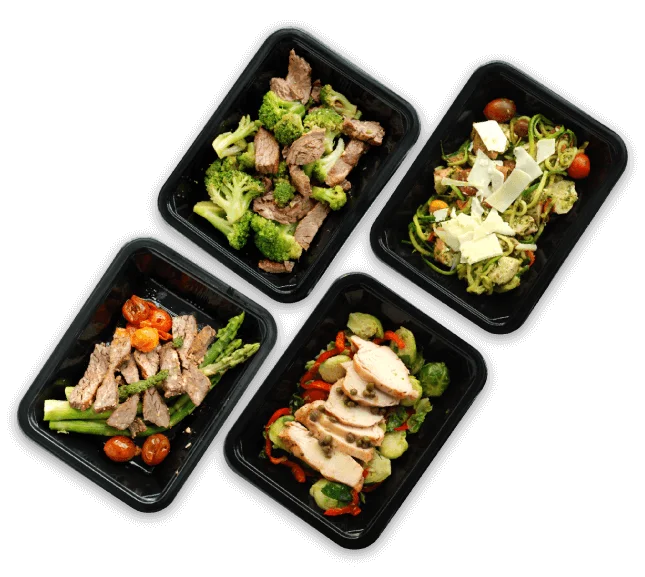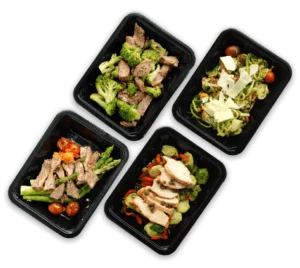 What better place to shelter than the kitchen? Cooking has taken on a whole new meaning since lock-down began. The internet is flooded with "quarantine recipes" and cooks are preparing meals in different ways. New recipes, more mouths to feed, stress baking and weekday breakfasts are all part of the new world.
Families are getting through the week using a combination of cooking from scratch, meal kits, prepared meals, curbside pickup and restaurant delivery. Some of these meal solutions may be new experiences for the family. They may become lasting habits or fall by the wayside when students return to college and others return to work.
Eating Together More
A positive outcome of quarantined downtime is the opportunity to reconnect with family by sharing meals together. Eating together as a family is said to be beneficial in many ways. For example, it can improve family relationships by talking to each other at the table or while cooking together. It can also assist portion control and nutritional intake as well as cut down on the cost of carry-outs and delivered meals.
With the best will in the world it is difficult to stage family meals during the week under 'normal circumstances'. Students have after-school activities that 'eat into' family time (pardon the pun) and adults are often delayed at work. Now is a golden opportunity to bring back the old-fashioned family meal.
Celebrating with Healthy Gourmet
Here at Healthy Gourmet we are in the business of selling imaginative, nutrient dense frozen meals made from top quality ingredients. Prepared meals are helpful during the pandemic and ours are among the very best in terms of nutrition, flavor and value for money. Here's how a Healthy Gourmet prepared meal can help you celebrate Easter and other holidays:
Brunch It
Breakfasts are something you may not be used to catering for on weekdays but things may be different. Worry not – Healthy Gourmet has you covered. For some breakfast items, such as eggs and bacon, timing and freshness are of the essence. Not everyone may rise at the same time. So, try our delicious breakfast offerings that can be heated on demand. Rumor has it that stress-baking has caused a shortage in fresh eggs in your local grocery store…
Gift It
If prepared meals aren't your thing then consider buying a gift card or a selection of meals for someone else. Think of someone 'difficult to buy for' or someone who would enjoy a gourmet meal without cooking or cleanup. Maybe someone living on their own, someone with specific dietary requirements or someone elderly. Also, let's not forget those recovering from surgery and those who are feeling under the weather. How about donating a Healthy Gourmet box of prepared meals to a group of frontline medical workers or teachers?
Sandwich It
Cooking over the holidays can be an exhausting affair. Why not sandwich your big feast day in between two days of easy Healthy Gourmet prepared meals? The cook deserves a break and there's no prep or cleanup involved! In fact, how about treating the cook to breakfast in bed with one of our specially prepared meals? Try our Banana Bread French Toast or Bacon and Spinach Omelette. Check out our breakfast offerings for more options.
Diet It
Gourmet food doesn't have to be calorific or carb heavy. Healthy Gourmet has a unique selection of meals that are designed for those counting calories or carbs. After feasting on your Easter blow-out meal try one of our ten extra-healthy 'Your Way' meals and feel good about choosing a lighter option. There's plenty of choice including Italian, Creole, Thai and more.
Are you ready to celebrate Easter remotely with a Healthy surprise? Click here to begin.