Eating healthy and trying to lose weight continues to be a focus for many Americans, and finding the best-packaged diet meals can make the process easier. One of the biggest stumbling blocks for people trying to eat healthy is finding the time to do so.  Once they factor in their work, family, and home responsibilities, there is not as much time left as they would like to research, buy, and prepare healthy meals.  Purchasing the best packaged diet meals via a healthy meal service can save valuable time at the grocery store and in the kitchen, as well as saving money.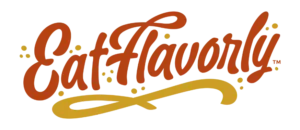 Whether searching for the best packaged diet meals to lose weight in general or meet the dietary needs of a specific diet such as gluten-free, low carb, low sugar, diabetes-friendly, keto, or more, be sure to do a bit of homework first.  Without it, the meals purchased could end up only adding to your problems instead of solving them.
Freshly Prepared Meals Versus Frozen Diet Meals
Buying a frozen packaged diet meal is no doubt a time saver, but is it really healthy and is it right for you?  The frozen section of most grocery stores is filled with shelves upon shelves of brand name freezer meals ready for the taking.  While the meal may be included in the box or sack you purchased, it might not save you as much time as you think or be as good for your body as you hope.
Frozen packaged meals for any diet will vary in the time and preparation required from the box or bag to the table.  Although most of these meals do include all the ingredients you will need, they may require anything from minutes in the microwave to an hour in the oven.  Some of these meals may fit the bill for being diet friendly, but unfortunately, they often have unwanted additives in them to help with taste and ensure an extended shelf life.  For example, some low carb frozen meals can be high in sodium to help with flavor, and just because a meal is low in fat does not mean it is low in calories.  When in doubt, read the ingredient label to see what things are in your food that you can't see.
Freshly prepared meals tend to eliminate the issue of unwanted preservatives, but it doesn't guarantee they won't be used.  While these packaged meals typically kept in the refrigerated section of larger grocery stores may appear to be fresher in nature than their frozen counterparts, it is still a good idea to review the ingredient list which could still reveal high sodium sauces or seasonings.
So if you are not liking the ingredients listed on your grocer's frozen or freshly packaged meals, where do you go to keep your diet motivation intact and still enjoy the best packaged diet meals?  A healthy gourmet meal service may be the answer you've been looking for.
How Meal Services Can Help
A healthy delivery food service is one that typically delivers a prepackaged and precooked meal directly to your doorstep.  The exception to this rule is that of some of the big box companies, which deliver a recipe card and some of the ingredients needed for a meal, often require the customer to retrieve other required ingredients at the grocery store to complete the meal.
Look for a healthy gourmet food delivery service that provides you with completely pre-assembled, cooked, and vacuum packed meals sent directly to your doorstep.  This kind of service eliminates the need to get additional items at the grocery store, spend extended time cooking in the kitchen, and worry about unwanted preservatives.  And that's not all.
A good healthy gourmet service usually focuses on using primarily whole foods.  This means that the meals being served to you are generally made with lean cuts of meat and fresh produce that are good for your heart and your taste buds.  The freshness of these quality ingredients enhances a meal's taste while eliminating the need for processed sauces and high sodium preservatives.  If you are still hesitant about what your meal actually contains, be sure to read the ingredient label on your home delivery meal.
Taste is a crucial part of enjoying food, but we all have different preferences when it comes to ingredients and flavors.  The service you choose should allow you the flexibility to pick out your meals online from several different options each week, allowing you to repeat the meals you love and avoid the ones you don't.
For those individuals who require special attention for a diet that is a medical necessity rather than a lifestyle change, only a handful of healthy gourmet meal delivery services are small enough that the cooks may be able to personally prepare your meal to give you some peace of mind.  If you are on a strictly gluten-free diet or have a serious food allergy, speak with the manager before ordering to verify their knowledge on the subject, their commitment to avoiding cross contamination, and their cleaning and sanitizing processes.
One word of caution is to choose a home delivery meal service that will provide you the best packaged diet meals without making you sign a long-term contract.  Any food service should let the food speak for itself and allow the customer the freedom to order or not as it fits their schedule and preferences.
Best Packaged Diet Meals
You've decided that a healthy gourmet food service might be the perfect way for you to commit to a healthier lifestyle, but since you must abide by a strict specialty diet you are concerned the service might not be able to accommodate you.  In most cases, customers find this is just not true.
Meal delivery services should have thorough knowledge of and be able to cater to the following diets:  low carb, gluten-free, paleo, keto friendly, low calorie, low fat, yeast free, vegan, dairy free, and low sodium.  If for some reason the meal accommodation you need is not one you see, don't be shy about asking a healthy food service company if this is something they do or would be willing to learn.
If you are worried that a fresh and healthy meal will be bland and uncreative, we can dispel that myth too.  Here are a few examples of dishes from various diet plans that should quickly put your mind at ease and have your mouth watering in no time.
Caprese Steak: This seared skirt steak is served with flavorful balsamic cherry tomatoes, almond basil pesto, Ciliegine mozzarella and a side of asparagus spears.  This delicious dish can be made low carb, low calorie, keto friendly and gluten-free.
Apple Jam Pork Tenderloin: The star of this dish is roasted and lean pork tenderloin served up with warm apple-cranberry jam and roasted root vegetables.  Even with all that flavor this dish can be made to be gluten-free, dairy free, paleo friendly, low calorie, and low fat.
Chicken Piccata: This meal consists of a tender chicken breast sprinkled with parsley and an Italian Piccata sauce and is topped with brussels sprouts and bell peppers.  With flavor like this you might be surprised to find that this dish can be made yeast free, gluten-free, dairy free, keto friendly, and low fat.
Chicken Nuggets: This childhood favorite becomes new again when chicken breast nuggets with an almond crust are baked and served with broccoli florets and a Greek yogurt-based ranch on the side.  This dish can be made low sodium, gluten-free, keto friendly, and has no added sugar.